Junior Analytics Engineer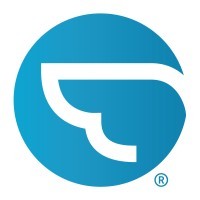 Airtasker
Data Science
Sydney, Australia
Posted on Tuesday, May 23, 2023
Airtasker is one of Australia's most impactful tech companies. Our mission is to empower people to realise the full value of their skills.
Our marketplace creates jobs and earning opportunities for people all over Australia and internationally, leveraging skills that they might not have previously known could provide them an income. After listing on the ASX in 2021, we went global through launching new marketplaces in the US and UK.
Here's a snapshot of where we are up to in numbers:
- We have created over $2bn worth of job opportunities since we started!
- 1.3m customers have used our platform to get stuff done
- 148,000 Taskers have used our platform to earn money
- We have 5.7m registered users globally
- Our top earning Tasker in FY22 took home $340,000!
Interested in joining our journey? We are looking for a Junior Analytics Engineer to join our data engineering team!
The purpose of the role is to increase the value and impact of data on the organisation by building maturity in our decision making and knowledge culture, and by providing analytics assets (e.g. datasets, dashboards, reports) and services (e.g. engineering) that builds efficiency and trustworthiness for users of data.
What you'll do:
Deliver on the mission of the Analytics Team
Design and build accurate, performant and reliable data models and data pipelines
Collaborate with stakeholders to create valued reports and dashboards
Develop analytical tooling that enables self service of data and insights
Educate users on using our analytical assets and tooling, and how to data sensemake, empowering them to answer their questions and find value in our data
Support stakeholders by fulfilling ad-hoc requests
Support data analysts and data scientists with data governance services
What it takes to be succesful in the role:
Understanding of analytics lifecycle from stakeholder engagement and requirements gathering through to deployment and maintenance
SQL and data warehousing fundamentals
Understanding of software engineering best practices
Familiarity with analytic technology stack covering BI, ELT, DB, user behaviour analytics and experimentation
Understanding of data sense making process and data visualisation fundamentals
Ability to manipulate and transform data
Excellent communication skills
Passionate about solving data problems for customer outcomes
Strong collaborator with high attention to detail
High level of curiosity
High growth mindset
Competitive compensation packages
A culture of context, not control - we believe that empowering people through Airtasker starts with empowered people within Airtasker.
The engagement of our workforce - 90% of our employees have stated that they are proud to work for Airtasker!
We are agile and innovative in the way we work and how we grow - we believe in a growth mindset and trying new things.
Flexible workplace environment - we embrace flexible working to support different life stages and lifestyle preferences.
Airtime Fridays! - no meetings and no slack on Fridays to allow you to find your flow in deep focus work, invest in your personal growth and increase your productivity.
Learning and development - as humans, we never stop growing - we believe feedback is a gift, and provide allowances to empower you to identify learning that is right for you.
Progressive parental leave policies - we believe that feeling supported to stay connected to both your professional and personal self when raising a family is vital in bringing your best self to work.
Celebration swap benefit - the option to swap national, state or territory public holidays for those that are more aligned to your beliefs and background.
Access to wellbeing support - we want to ensure that you have all the support you need to prioritise your mental health and wellbeing, so that you can bring your best self to work. To this end, you'll be given full access, via our EAP, to regular 1:1 counselling with mental health and wellbeing specialists.
Airtasker credits - whether it's help around the home or planning your next date night, use $1,100 worth of credits every year to help you get more done.
Connection and celebration - from local "social-cell" events near your house, kids parties in the office, to mega yacht cruises on the harbour - we work hard, and celebrate connecting as people.
Dog friendly office - say hello to Harvey, Bruce, and Teddy!
At Airtasker we believe in culture add - that each person is different and has their own background, learnings and unique experiences that can add to the Airtasker cultural tapestry. We pride ourselves on our inclusive culture, and encourage applications from people of all backgrounds.
To all recruitment agencies and talent suppliers: Airtasker does not accept unsolicited resumes. Airtasker is not responsible for any fees related to unsolicited resumes. Please do not forward resumes to our job postings or directly to our managers. If you are on our supplier list and have terms in place, ensure you work alongside our internal TA team and do not send resumes directly to managers.