Electrical Integration Technician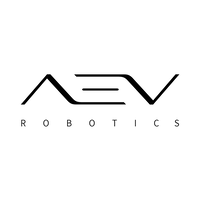 Applied AV
Other Engineering
Australia
Posted on Monday, May 22, 2023
Description
We are an Australian technology company creating the future of mobility with software-defined driverless transport. To build this new future and respond to growing demand, we are on the hunt to employ fresh thinking, technical minds to join our dynamic team, where we will continue to innovate and thrive together.

Applied EV develops safety-rated, autonomous-ready, digital control systems (Digital Backbone) and modular vehicle platforms (Blanc Robot), for global commercial applications. We are developing the next generation of mobility, where vehicles run entirely on software and are programmable, improving efficiency & sustainability.
Applied EV creates an inclusive environment that empowers employees and embraces diversity. We welcome and encourage everyone who has a passion and curiosity for technology, automotive and innovation to explore our open positions and join our growing team.
Job Purpose:

To participate in the assembly, design, development and manufacture of our world-class electric mobility control and interface systems.
Key Accountabilities / Responsibilities:

Assist in the development of our software driven electric vehicles.
Participate, hands on, in the electrical, electronic, wiring & interconnect systems of the vehicles.
Collaborate with our functional teams for continuous development, high quality builds and engage with third parties as necessary.
Work closely with our engineering and build teams to supply, develop and maintain high-quality autonomous electric vehicles.
Requirements
Experience / Knowledge / Technical Skills Required:
A recognised diploma, degree or Associate Diploma in Electrical, Electronics or Instrumentation, or similar experience.
A passionate interest in electric transport and an interest in developing new generations of electric vehicles.
Expertise in electrical and electronic unit wiring and device assembly.
Proficiency with drawing and implementing well prepared system and electrical wiring diagrams.
A general understanding of electrical wiring and best practices for electric vehicle systems including battery management, motor drivers, electronic control units [ECUs], cabling for signal and power, communications via Ethernet or CAN Bus.
Diligence in electrical wiring and assembly testing and validation.
Minimum of 2 years of experience in the electrical field in industry.
Great interpersonal and communication skills.
Existing, unrestricted working rights in Australia
Other Useful Experience:
Knowledge of automotive connectors, sealing and assembly methods.
Understanding of IPC/WHMA-A-620 and related automotive quality standards.
Technical experience related to electrical systems at a component, system and interconnect level.
An ability to analyse test results, highlight abnormalities and present outcomes to an audience with a range of technical expertise.
Cross functional knowledge across the disciplines of electronics and mechanical fields.
Experienced with Microsoft Office suite.
Strong written and oral communication skills.
Benefits
The opportunity to have ownership over your responsibilities.
Satisfaction in being at the forefront of creating the future of a new and growing class of autonomous electric vehicles.
Work alongside a friendly and passionate team on cutting edge technology.
Mentorship by senior engineers from a variety of backgrounds and expertise.
Enjoy kitchen facilities, including an on-site barista, with snacks, drinks, lunch, fresh fruit and tea/coffee