Mechanical Design Engineer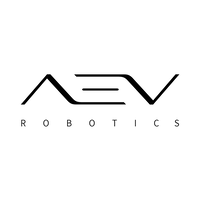 Applied AV
Design
Australia
Posted on Monday, May 22, 2023
Description
We are an Australian technology company creating the future of mobility with software-defined driverless transport. Having built and delivered 5 generations of vehicles, Applied EV is now scaling to create its 6th generation electric vehicle and control platform where vehicles run entirely on software and are programmable, improving efficiency & sustainability.
We develop and deliver safety-rated, autonomous-ready, digital control systems (Digital Backbone) and modular vehicle platforms (Blanc Robot), for global commercial applications.

We are hiring to expand our team to deliver new projects at scale and are looking for fresh thinking, technical minds to join our dynamic team, where we will continue to innovate and thrive together.

We have an inclusive environment which empowers employees and embraces diversity. We welcome and encourage anyone who has a passion and curiosity for technology, automotive and innovation to join our growing team.

The Role:

AEV is looking for a talented Mechanical Design Engineer to join our growing team.

The candidate will report to our Engineering Manager – Mechanical & Mechatronics. You will work on the design, development, and integration of our world-class electric vehicle control systems.


As the next Mechanical engineering focused member of our team, you will lead design and development of hardware systems to be integrated into Applied EV products to demonstrate compliance to Applied EV's system requirements and customer use cases.

Starting from architectural system level requirements you will develop innovative robust engineering solutions at a component and sub-system level. Applied EV is seeking an engineer experienced in designing vehicle / mobility components and systems.
Working closely with cross domain engineering teams to develop, build and maintain high-quality autonomous electric vehicles.
Requirements
An Engineering degree in mechatronics or mechanical equivalent experience.
A passionate interest in electric transport/mobility and an interest in developing new generations of electric mobility solutions.
An ability to transpose customer level requirements into design criteria for execution.
Strong experience designing innovative, integrated, and unique solutions to engineering problems with an ability to articulate your design concepts and constructively critique alternatives. This experience would be ideally centred around automotive, mobility or robotics.
An ability to execute engineering designs through to sourcing to strict program timelines with a high level of quality.
Comfortable engineering one off proto-type solutions through to low volume solutions.
Experience working with a Teamcenter PLM system (or similar).
Must be efficient designing in Solidworks CAD environment generating high quality models and engineering drawings.
Ability to develop DFMEA, technical specifications, design best practices and safe operating procedures.
Great interpersonal and communication skills.
Other Useful Experience:
Experience working closely with electrical and software engineering teams on safety critical systems with human interaction.
Cross functional knowledge across the disciplines of mechatronics, electronics and software.
Fabrication and proto-type build experience
Development experience with electric motors and battery systems.
Strong written and oral communication skills.
Benefits
The opportunity to have ownership over your responsibilities.
Satisfaction in being at the forefront of creating the future of a new and growing class of autonomous electric vehicles.
Work alongside a friendly and passionate team on cutting edge technology.
For interns: The opportunity for professional development and a graduate pathway.
Mentorship by senior engineers from a variety of backgrounds and expertise.
Enjoy kitchen facilities, including an on-site barista, with snacks, drinks, lunch, fresh fruit and tea/coffee