Mechanical Technician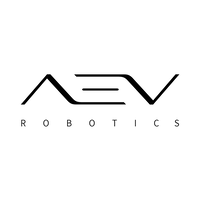 Applied AV
Software Engineering
Australia
Posted on Monday, May 22, 2023
Description
We are an Australian technology company creating the future of mobility with software-defined driverless transport. To build this new future and respond to growing demand, we are on the hunt to employ fresh thinking, technical minds to join our dynamic team, where we will continue to innovate and thrive together.
Applied EV develops safety-rated, autonomous-ready, digital control systems (Digital Backbone) and modular vehicle platforms (Blanc Robot), for global commercial applications. We are developing the next generation of mobility, where vehicles run entirely on software and are programmable, improving efficiency & sustainability.
Applied EV creates an inclusive environment that empowers employees and embraces diversity. We welcome and encourage everyone who has a passion and curiosity for technology, automotive and innovation to explore our open positions and join our growing team.
Applied EV is looking for a talented Mechanical Technician to become part of an innovative company where you will be an appreciated and a valued team member. Above all we are looking for self-starters who take pride in their work and workplace and go about their work with a positive attitude.
As the next Mechanical Technician in our team, you will help build and deliver electric vehicles in accordance with the engineering specifications.
You will be required to work closely with our engineering teams and build teams to supply, develop and maintain high-quality autonomous electric vehicles.
Requirements
A passionate interest in electric transport and an interest in developing new generations of electric vehicles.
A trade qualification as an Automotive Mechanic, or Mechanical Fitter, Vehicle Body Builder, Automotive Trade, or similar is highly desirable.
Interpret technical documents, such as diagrams, schematics, blueprints, or other verbal or written instructions.
Keep equipment operational by completing preventive maintenance requirements, follow manufacturer's instructions, troubleshoot malfunctions.
Produce major assemblies by assembling parts and subassemblies.
Resolve assembly problems by altering dimensions to meet specifications; notifying team members to obtain additional input.
Use precision hand tools or machines to assemble parts.
Great interpersonal and communication skills.
Other Useful Experience:

Self-motivated with a positive attitude and pride in workmanship.
Strong eye for detail with a focus on accuracy and quality first time.
The ability to work both unsupervised, and in a team.
Other skills, licences, or certifications such as First Aid, White card, Forklift licence etc would be an advantage, but not essential.
Benefits
Work at an exciting technology company within Australia and delivering globally, alongside a passionate team.


Enjoy a clear sense of ownership in your field, with the satisfaction of working on developments that create the future of a new and growing class of electric vehicles.