Production and Quality Assurance Manager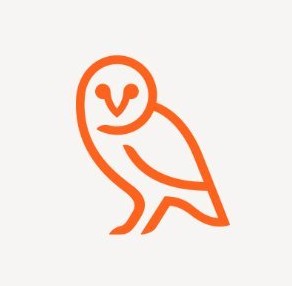 Bellroy
Quality Assurance
Collingwood VIC 3066, Australia
Posted on Friday, May 26, 2023
/
/
/
Production and Quality Assurance Manager
IN A NUTSHELL
Since day one, Bellroy's reputation for quality has been driven by a customer-centred approach, meticulous attention to detail, and process, process, process. As our range expands and our brand reputation continues to grow, we're looking for a dedicated Production Manager to lead our production team towards ever-greater capacity and ever-stronger quality control.
A deft manager of people and processes, you'll put your analytical mindset to work, overseeing and streamlining production – everything from ordering, procurement and manufacturing, to quality assurance and external logistics. You've got a plan for (almost) every scenario, and the determination and confidence to navigate through the things you didn't anticipate.
Calm, practical and rational, you'll be a go-to collaborator for our manufacturing, testing, and shipping partners worldwide. We manufacture our growing range of carry products in multiple facilities across the globe, some of which we've partnered with for over a decade. You'll work alongside all partners to ensure our products get out into the world in the right quantities, in the best shape, and into the right hands. All while minimising waste: of mileage, square meterage, or human energy.
Bring us your strategic prowess to unlock new processes, create efficiencies, and ultimately get stuff done better than before. In return, we'll provide a world-class team to bounce off, everything you need to do your thing, and an award-winning culture that'll support and celebrate your success. Sound good? Keep reading…
IF YOU WERE IN THE ROLE, LAST MONTH YOU MIGHT HAVE...
Reviewed the monthly production plan for the factories and suppliers' KPI report
Had a catch-up with the Chief Production Officer to discuss any potential capacity issues or expansion required
Joined a video call with one of our factories in China and agreed on an improvement plan for the factory to meet our CSR standards
Reviewed a shipping efficiency report and developed a shipping optimisation plan with your team as a result
Joined the weekly meeting with our Product Development team and Product Producer to see progress on the upcoming range
Spotted possible capacity constraints in supply plans and worked with your team to resolve them
Worked cross-functionally with our data team to discuss how we can extract information from our systems for an updated quality report
Met with our Operations team managers about the new fulfilment facility they're setting up and to understand the support required from your team
Worked with your quality assurance team to review quality reports and set targets in each of the production facilities to improve performance.
YOU COULD BE THE ONE IF YOU HAVE…
5-8 years experience in production management, supply chain management, sourcing, or procurement (with 2+ years in a people management role)
A degree in engineering, supply chain management, or equivalent professional experience
Experience designing and/or using quality systems, SQC, and QA standards
Strong analytical and problem-solving skills
The ability to communicate with people at all levels, with different technical abilities and cultural backgrounds
Exceptional organisational, planning, and execution skills (you get sh*t done)
An understanding of lean manufacturing principles and the Theory of Constraints
A general understanding of shipping and logistics, as well as supply and demand planning
A passion for developing skills and sharing knowledge with colleagues
The desire to work for a company that cares about doing good things for the world.
WHY WORK FOR BELLROY?
Bellroy's mission is to inspire better ways to carry; use business as a force for good; and help the world – and our crew – flourish. We make great carry products that delight people in their everyday lives, while constantly innovating to improve the sustainability of our materials. We donate a portion of our revenue to some of the world's most effective charities and are a certified B Corporation.
We have carefully built our culture on radical effectiveness. Our credo is "smart people with good intentions who get shit done" (yes, really). We help our staff love their work and grow as people and have been recognized as Australia's Best Place to Work 2021, in the "< 100 Employees" category. If you are excited by the idea of working in an intellectually challenging environment, in an award-winning culture with genuinely great people, this might be the role for you.
LOCATION AND HOURS
This is a full-time role based out of our Collingwood office with occasional overseas travel (1-2 times a year). We value face-to-face time and this role is expected to be in the office a minimum of 3 days a week.
Start Day: We're ready when you are!
---
---
Know someone who would be great for this job?
---
---