Chief Financial Officer - CFO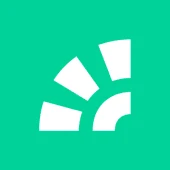 Brighte
Accounting & Finance
Sydney, Australia
Posted on Tuesday, May 23, 2023
Brighter Together
Brighte is on a mission to make every home sustainable.
By offering financial solutions to homeowners, we're making renewable energy and home improvements more accessible to the everyday Aussie.
Between Nov 2016 and Feb 2022, Brighte has facilitated the installation of solar systems for over 110,000 households. Currently we have 1700 GWh generated by our customers each year which is saving 1 million + metric tons on C02 emissions per year!
Our founder and CEO, Katherine McConnell, has been awarded Telstra Business Woman of the year in 2020 as well as winning the Sustainability Crusader award at B&T's 2023 Women Leading Tech Awards. She is a passionate and humble leader who has a human first approach to business. As a business we have been awarded AFR Sustainability Leader in the Banking and Finance category and won the inaugural Sustainability Award at the Affies!
We value different perspectives, skills and backgrounds and have been recognised for our strength in creating a diverse and inclusive workplace, winning Best Workplace Diversity (Finnies 2021).
Like what you've read so far? Read on for info on this role
Reporting to the CEO and working across the Executive team, you will have a highly strategic and commercial mandate. You will be supported by solid direct reports across FP&A, Financial Control, Risk, Compliance, Business Intelligence and Corporate Development, creating capacity for you to drive strategic and commercial value as CFO – both internally and externally.
Ideally, we are seeking professionals with a background in advisory, corporate finance and/or investment banking. There is a large external aspect to the role, supporting a board of high profile, highly experienced investors. Ideally someone who has come through that route and made the transition to a corporate CFO role. Both profiles will be seriously considered, but you must demonstrate experience of running, managing complex transactions (Funding, M&A, IPO etc) within complex businesses. Sector experience is less important than a commercial mindset and transactional skillset and the adaptability to understand new business models quickly. This is a leadership role with a team of circa 25, so you should be confident and capable in leading high performers. This is a high-profile opportunity for an accomplished ex-banker/advisor to make your mark in the corporate world.
If you have any further questions you may contact Neil Galvin on +61-404-784-800 for a confidential chat to find out more.
Named LinkedIn's #10 Top Australian Start Up (2021), we know we wouldn't be anywhere without our investors, who believe in our mission and the opportunities that lie ahead for a brighter future.
Airtree Ventures, Mike Cannon-Brookes' Grok Investments, Kim Jackson and Scott Farquhar's Skip Capital, and Qualgro Partners all continue to support Brighte in making this dream a reality!
If you want to join this mission-driven, inclusive, and highly collaborative team, click apply and upload your resume! All applicants will receive a response.