Performance Marketing Specialist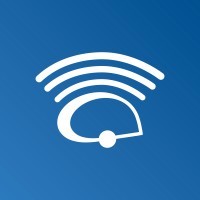 Camplify
Marketing & Communications
New South Wales, Australia
Posted on Monday, November 20, 2023
Camplify Holdings Limited (CHL): is a global adventure travel technology company. Formed in 2021 we have three travel brands: Camplify, PaulCamper and MyWay.
Camplify: was founded in Newcastle, Australia, in 2015, and is a peer-to-peer van-sharing platform operating across Australia, New Zealand, the UK and Spain. It has been identified as one of Australia's fastest-growing companies, placing #9 in the AFR's Fast 100 (2022) and #4 in AFR's Most Innovative Companies (2022).
PaulCamper: another peer-to-peer van-sharing platform, was founded in Germany in 2013 and has since expanded to Austria, the Netherlands and the UK. PaulCamper was acquired by CHL Group in 2022 and continues to operate from its HQ in Berlin.
MyWay: launching in 2023 - provides a suite of insurance products to RV owners and hirers, giving them the confidence to fully engage with CHL Group's peer-to-peer platforms.
Together, these three brands form a global group focused on elevating outdoor experiences through scalable tech solutions. We're transforming the way people access the outdoors and explore the world around them
Our culture: from Australia's beaches to the Bavarian Alps, we're changing the way people explore and experience the world around them. CHL is building an incredible community of RV owners and hirers across seven countries.
We celebrate the wins, learn from the almosts, and make a point of encouraging cross-cultural, cross-continent collaboration.

The Role
The Performance Marketing Specialist (Southern Hemisphere) is responsible for the execution of campaigns across a breadth of performance marketing channels for the Camplify and PaulCamper brands. This includes but is not limited to paid search, paid social and display as well as some affiliate marketing. This role will predominately focus on our Camplify brand in Australia and New Zealand but will also work closely with the performance team in the European markets to support BAU and campaign execution across our Germany, Netherlands, Austria, UK and Spain markets. Given the international nature of the work, this role would benefit from a second language - ideally German, Dutch or Spanish. The performance team is a cohesive unit, and we strive to encourage cross-country learnings & opportunities as we grow and retain both sides of our peer-to-peer marketplace: our owners and our hirers. You can work fully remote from Sydney or hybrid from our headquarters in Newcastle.
In the day-to-day, the role of the Performance Marketing Specialist (Southern Hemisphere) will include:
Campaign Management: day-to-day creation and management of performance marketing campaigns, tracking their performance, and optimizing for maximum ROI.
Strategy Development: Working closely with the PMM - contributing to the development of a forward thinking performance marketing roadmap that aligns with the company's overall growth marketing and business objectives.
Experimentation & Innovation: Building out experimentation roadmap across platforms and ad creatives to improve brand performance across respective channels to achieve maximum ROI.
Affiliate marketing: Working with the broader marketing team to continue to grow our affiliate marketing network and relationships
Reporting: Manage day-to-day reporting as well as providing monthly insights to be shared with management and board.



Requirements


Minimum 2+ years experience building and running Paid Media campaigns (ideally both Search & Paid Social), from either in-house or agency side.
Up-to-date hands-on experience across all SEM, social & display platforms + keen focus on ongoing optimisations and strategy
German, Dutch or Spanish language an advantage
Previous affiliate marketing experience highly regarded
Sound knowledge of Google Analytics as related to paid digital traffic and other sources/ mediums + understanding of GA4 platform desirable
Keen interest in staying up to date with the latest software and tech innovations
Strong analytical skills and ability to relate results to business objectives
Effective time management and prioritisation across multiple geographies



Benefits


Work in a fun dynamic ASX-listed start-up
Employee Share Scheme
Flexible work arrangements
Mobility program
Van hire and product discounts
An additional 2 days' annual leave to go camping
Employee rewards & recognition
The opportunity to work with a team of creative go-getters who are passionate about -promoting thousands of vans and endless adventures!
Diversity is key at CHL - we believe that the best ideas come from the diversity of our team. Our commitment to inclusion across race, gender, age, religion, identity, and experience drives us forward every day. Creating a work culture that is safe and comfortable for our people to flourish is our main focus.
Ready to start the career adventure of a lifetime? We're dedicated to making the best working environment possible for our people. All you have to do is apply; we are ready to let you show off your talent!