Full Stack Software Engineer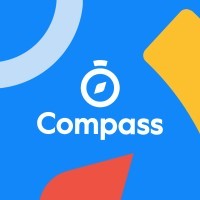 Compass Education
Software Engineering
Australia
Posted on Monday, May 22, 2023
Description
Come shape the future of education with us.
We are Compass - smart school management in one connected platform. We believe that time spent in the classroom should be for learning and teaching.
Our two co-founders John and Lucas met over a team lunch and while chowing down on their cafeteria sandwiches they bonded over their unapologetically nerdy love for education technology. After months of white-boarding and long days spent writing thousands of lines of code, Compass 1.0 came to life in 2009 in Lucas' parents' garage.
Fast forward a decade - it's no longer just John and Lucas eating sandwiches at the lunch table. Our school management ecosystem is now used in more than 2,000 schools across Australia and beyond. We're joined by over 200 members of the Compass team, delivering smart school management solutions around the world.
About the Role & Team
Our Software Engineers work within our Product teams, where they collaborate with other Engineers, Product Owners, Designers & other stakeholders. We have 13 Engineering teams that champion the many core modules & features across the Compass platform.
What you'll do:
Design, develop and maintain secure, scalable software that's used by thousands of students, parents and teachers throughout the world
Inspire quality and best practices by championing software craftsmanship, clean code and pair programming
Build great relationships with your team, be generous with your thoughts and feedback (and open to receiving it!)
Grow, learn, lead and thrive in a team of humans who are committed to supporting you and helping you succeed
Mentor your fellow colleagues and drive the architectural strategy by employing industry best practices and following Compass software engineering guidelines
Communicate with our customers to understand their needs, and collaborate with product owners and designers to shape products to solve their problems
Contribute to our diverse and inclusive culture and take pride in doing work that makes a real difference for school communities from Melbourne to Dublin
Requirements
What you'll bring:
A keen interest in developing a high-quality product while meeting company objectives with other talented developers.
Passion about software development - actively keep up to date with new tech.
Extensive experience troubleshooting complex software systems and can identify when a problem is worth solving for the customer and the business.
Pride and ownership over the software you build.
Experience with various testing practices (eg. TDD or automation)
Experience using modern product and engineering principles and practices.
A positive and enthusiastic team member, with the ability to work with others and in an open, positive and proactive way.
Tech Stack:
In terms of the tech, we've got C#, React, Typescript, Java (11), Kubernetes, GraphQL, AWS & a whole heap of other cool words. We're not looking for someone who knows all of that - because we recruit first and foremost for passion & a love for learning. We learn, together, every day, and we build cool things for schools while we're doing it.
Benefits
What's in it for you?
Meaningful work in a rewarding industry that allows you to contribute to a mission that you believe in
Flexible working culture - flexi-hours, hybrid working environment
Professional development opportunities & funding
Parental Leave Program for both primary and secondary carers
24/7 access to our Employment Assistance Program (EAP) through the means of face-to-face, livechat and phone support
Team monthly social events and weekly free lunches (Melbourne)
It is a really exciting time to join Compass. We are growing fast and need people who want to grow with us. Compass is proud to be an equal opportunity employer. We embrace and celebrate diversity and are committed to creating an inclusive environment for all employees.
Prior To Commencing Employment, You Require:
a valid Employee Working With Children Check
verification of unrestricted work rights in Australia, eg citizenship, passport, or birth certificate