Adoption Customer Success Manager, Self-Starter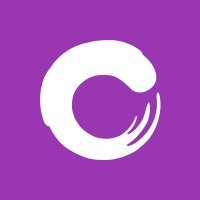 Culture Amp
Customer Service, Sales & Business Development
Melbourne VIC, Australia
Posted on Wednesday, May 17, 2023
Join us on our mission to make a better world of work.
Culture Amp revolutionizes how over 25 million employees across 6,000 companies create a better world of work. As the global platform leader for employee experience, Culture Amp empowers companies of all sizes and industries to transform employee engagement, develop high performing teams, and retain talent via cutting-edge research, powerful technology, and the largest employee dataset in the world. The most innovative companies across the globe, such as Salesforce, PwC, KIND, SoulCycle, Celonis and BigCommerce depend on Culture Amp every day.
Culture Amp is backed by 10 years of innovation, leading capital venture funds, and offices in the U.S, U.K, Germany and Australia. Culture Amp is recognized as one of the world's top private cloud companies by Forbes and one of the most innovative workplace companies by Fast Company.
Learn more about how Culture Amp can help you create a better world of work at cultureamp.com.
How you can help make a better world of work
Our Scale Customer Success team has an important role to play in helping realise Culture Amp's mission by driving the success and business impact for 1000s of organizations around the world.
We are delivering a cutting edge, digitally-led engagement model that meets our customers where they are in a scalable way.
Our Adoption Customer Success Managers are responsible for ensuring our customers achieve their desired people outcomes with Culture Amp and realize business level value from the platform, whilst having a delightful experience.
You will consult with customers in both offensive and defensive plays to drive highly sophisticated platform adoption and ultimately advocacy from successful customers and to mitigate risk with customers failing to derive business level value from Culture Amp.
In part of this team of amazing humans,
You will
Run high impact 1:1 engagements consulting with customers failing to adopt the product beyond their first implementation to put risk mitigation plans in place

Run high impact 1:1 strategic sessions with larger customers

Partner with the Digital Led Program Manager to provide scaled outreach to customers to drive strong adoption and value realisation

Partner with the Customer Education Program Manager and the Customer Marketing Manager to craft and run 1:many strategic sessions with customers to drive deeper and more sophisticated platform adoption
You have
2+ years experience in Customer Success and/or HR professional experienced with HR Tech, SaaS experience preferred

A highly consultative & scaled approach with customers

The ability to explain complex ideas in a simple, easy to understand way

Excellent communication skills

The ability to set clear expectations with customers

The ability to be flexible and adapt to change
You are

A strategic thinker able to connect product use cases to bigger business level strategy

A tech-savvy, product expert; you don't shy away from new tools & tech

Comfortable presenting in front of groups

Able to build customer relationships quickly

Able to problem solve in real time with customers

Able to handle multiple customer conversations simultaneously

Highly empathetic and decisive

Continuously striving to improve the customer experience we are providing

A team player who is willing to dive into any problem

Excited about working at a global scale
We believe that inclusive businesses are better, not just for "company results", but for the world. We have a strong commitment to Anti-Racism, and endeavor to lead by example. Every step we make as a business towards anti-racism is another step we can take to support our customers in making a better world (of work). You can see our current commitments to Anti-Racism here.
We ensure you have the tools you need to thrive both in and out of work:
MacBooks for you to do your best work
Share Options - it's important to us that everyone is an owner and can share in our success
Excellent parental leave and in work support programme, - for those families to be
Flexible working schedule - where we can, let's make work, work for you
Fun and inclusive digital, and in-person events
Most importantly, an opportunity to really make a difference in people's lives.
Please keep reading...
Research shows that candidates from underrepresented backgrounds often don't apply for roles if they don't meet all the criteria – unlike majority candidates meeting significantly fewer requirements.
We strongly encourage you to apply if you're interested: we'd love to know how you can amplify our team with your unique experience!
Thank you for taking the time to read this advert. If you decide to apply, as part of your application, we will ask you to complete voluntary diversity questions (excluding Germany). Please watch this video from our amazing DEI Leader, Aubrey Blanche to share more on why we collect the data and how we will use it.