Sales Development Representative (SDR)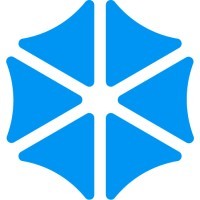 Flare
Sales & Business Development
Sydney, Australia
Posted on Tuesday, May 16, 2023
Are you eager to develop a career within the tech sales industry? - At Flare, you'll have the opportunity to learn from the best and will feel empowered working with a collaborative team, to grow and hone your sales skills and experience.
The Story So Far
Flare is one of Australia's top tech scaleups, offering a modern suite of products aimed to help the everyday Australian maximise their take-home pay! We combine best-in-class onboarding, employee engagement and benefits, advanced financial and superannuation software products, to help Australians plan for a secure future.
With over $50m raised in funding and having recently been acquired by the iconic MYOB, the acquisition of Flare opens our pre and post-tax benefits to over 1.2 million businesses and millions of employees.
A diverse team of 100+ employees spread across the country, and some fantastic team members on international shores, Flare is growing, and we are excited to welcome passionate individuals to make our mission a reality.
If you are customer-centric and enjoy solving problems with solutions that drive innovation, then Flare could be the place for you!
The Opportunity
As our new Sales Development Representative (SDR) at Flare, you will be responsible for selling employee benefit SaaS products to business customers and contribute to Flare's growth and success in the industry. It is a critical outbound sales role generating new business for Flare and laying the foundation for successful sales interactions. You will operate within a close-knit, collaborative and dynamic B2B sales team on a day to day basis, but will support the wider sales team also.
As a go-getter within sales, you are tenacious and self-motivated, wmaximising your earning potential with the financial incentives on offer.
At Flare, your health and wellbeing is important, and you'll have $1,000 annually to spend on anything that improves your wellness - from rest & relaxation activities, to sports and fitness to health management - along with two extra days leave on top of your standard annual leave allowance.
What You'll Impact Day To Day
Identify and prospect high potential companies who can benefit from Flare's solutions
Prospect using a number of sales tools such as Salesforce and Linkedin Sales Navigator to locate the decision maker, and engage with them through phone, personalised emails and social media
Generate and nurture highly qualified leads for the sales team, and manage an active sales pipeline
Drive engagement through a process of discovery and provide solutions to customer pain points
Connect and collaborate with the sales team to develop and execute sales strategies
Constantly monitor the market to stay up to date with industry trends and updates
What You Bring To The Table
Circa 1-2 years of customer-facing work experience, preferably in a sales role
Inbound/ outbound SDR or recruiting experience at a technology company is preferred, but not essential
Proven high performer
Strong interpersonal skills, and an ability to keep a positive, resilient attitude despite day to day challenges
Committed and self-motivated team player, with the ability to encourage and inspire others
Exceptional verbal and written communication skills, and strong attention to detail
A hunger and eagerness to learn and be coached
Why you'll love working at Flare:
🎯 Diverse, inclusive and friendly culture
🎯 Great work-life balance with our hybrid working model
🎯 Competitive OTE, inclusive of base salary and commission structure
🎯 Annual wellness allowance
🎯 2 wellness leave days per year, in addition to 20 days annual leave
🎯 Holistic EAP which extends not only to you but your immediate family.
🎯 Impressive events and wellness calendar
🎯 Access to online learning & development platforms, in addition to on the job training to support your growth and development
🎯 Free snacks and drinks fridge (if office based)
🎯 Access to numerous retail and hospitality discounts via the Flare App
* If you this sounds like the opportunity for you, please apply here or reach out to our Talent Acquisition Partner, Ashleigh Barsley: ashleigh.barsley@flarehr.com for more information *