Novated Leasing Consultant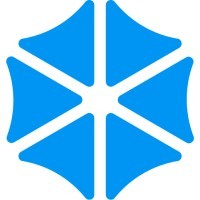 Flare
Melbourne VIC, Australia
Posted on Monday, October 16, 2023
Flare is one of Australia's top tech scaleups, offering a modern suite of products aimed to help the everyday Australian maximise their take-home pay! We combine best-in-class onboarding, employee engagement and benefits, advanced financial and superannuation software products, to help Australians plan for a secure future.
With over $50m raised in funding and having recently been acquired by the iconic MYOB, the acquisition of Flare opens our pre and post-tax benefits to over 1.2 million businesses and millions of employees.
A diverse team of 100+ employees spread across the country, and some fantastic team members on international shores, Flare is growing, and we are excited to welcome passionate individuals to make our mission a reality.
If you are customer-centric and enjoy solving problems with solutions that drive innovation, then Flare could be the place for you!
The Opportunity
As our newest Novated Leasing Consultant, you'll educate and convert Novated Lease opportunities to prospective customers. As a Novated Leasing Consultant, you will meet individual and team sales targets as well as offer additional products.
By offering outstanding customer service throughout the sales process, you'll aim to achieve a high level of customer satisfaction and referral business opportunities.
Your Day to Day Impact
Generate tailored quotes for prospective customers
Complete financial approval & vehicle ordering processes to convert leads to sales
Manage your own lead pipeline within the CRM
Meet individual monthly sales targets
Proactively contribute to the team's culture
What You Will Bring to the Table
Experience within Novated Leasing, salary packaging or consumer facing finance sales
Proven strong sales and presentation skills with the ability to build rapport with all types of prospective customers
Possess a high level of resilience and adaptable to change
Able to work effectively in a busy, fast paced sales environment with a passion for selling
More reasons why you'll love working at Flare:
🎯 Diverse, inclusive and friendly culture
🎯 Great work-life balance with our hybrid working model
🎯 Annual allowance towards your office commuting costs
🎯 Holistic EAP with Sonder, which extends not only to you but your immediate family.
🎯 Impressive events and wellness calendar
🎯 Access to online learning & development platforms, in addition to on the job training to support your growth and development
🎯 Free snacks and drinks fridge (if office based)
🎯 Access to numerous retail and hospitality discounts via the Flare App
Flare is an equal opportunity employer and we champion diversity. Don't meet every single requirement of this role? Still apply!
Research tells us
that that women and underrepresented groups are less likely to apply unless they meet every single requirement. At Flare we believe that the right hire is someone who makes an addition to our culture. Moving to 'Culture Add' means adding team members who not only value Flare's workplace culture, but also bring an aspect of diversity that positively contributes to our workplace. So, if you're excited about this role, or about Flare, we'd love to hear from you!