Law Graduate/Junior Lawyer 1 PQE | Dispute Resolution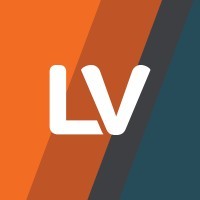 LegalVision
Legal
Australia
Posted on Wednesday, May 24, 2023
Description
LegalVision is a market disruptor in the commercial legal services industry. Our mission is to power the success of every business by delivering legal support that is proactive, affordable and commercial, and the key way we do this is through our industry-first legal services membership. We have assisted over 200,000 businesses across the UK, Australia and New
Zealand, and we're just scratching the surface. We were named Law Firm of the Year at the 2021 and 2022 Australasian Law Awards.


The Opportunity
An exciting opportunity has arisen for a Law Graduate or Junior Lawyer (1 PQE) to join our Dispute Resolution team in Sydney on a permanent basis. In this role, you will work closely with your colleagues and Practice Leader to provide commercial and pragmatic legal support to a wide range of clients.
LegalVision was founded to improve access for every business to quality legal services, disrupt the traditional law firm model, and promote a culture of technological innovation in Australia and beyond. As a Graduate or Junior Lawyer at LegalVision, you will play a critical role in bringing this mission to life.
You will receive comprehensive formal and on the job training focused on technical legal knowledge, matter management, and client service to give you a strong understanding of the legal needs of Australian businesses, in order to provide valuable advice.
A Day in the Life
No two days are ever the same at LegalVision, but you can expect to be exposed to the following activities and more as a Graduate or Junior Lawyer in our team:
Providing oral and written advice to clients on a broad range of contentious legal matters (including as part of our industry leading Legal Advice Consultation service).
Sourcing information for and preparing legal documents including Letters of Demand, Statements of Claim and enforcement documents such as bankruptcy applications and winding up applications.
Reviewing and providing advice on advertising collateral to ensure compliance with the Australian Consumer Law and specific regulatory requirements.
Undertaking legal research to assist senior lawyers in more complex matters.
Working with the team to further systematise the debt recovery process.
Providing exceptional customer service to our clients.
Liaising with Process Servers and other third party agencies.
Gathering instructions from clients.
Liaising with clients regarding the signing of documents.
Conducting internal conflict checks.
The Ideal Candidate
Requirement: You are law graduate from an Australian university with strong grades and are either already admitted as a Lawyer, or will be admitted by the end of October 2023.
You have a genuine interest in the area of Dispute Resolution, and are excited about the prospect of supporting your clients in contentious matters.
You have an entrepreneurial mindset and are keen to grow as a lawyer in an innovative NewLaw environment.
You are focused on your clients and you're dedicated to creating experiences that exceed client expectations.
You are friendly, resilient and professional. You celebrate the ups and push through and learn from the downs.
You are an organised and efficient worker, and can effectively manage competing priorities.
The Perks
Reasonable working hours, and no suits!
Annual budget to spend on external learning opportunities.
Fast-paced environment with accelerated growth opportunities for high performers
Talented and energetic teammates across the UK, Australia and New Zealand.
Up to 25 days annual leave per year, plus paid birthday leave, volunteering leave, and generous parental leave.
Regular team socials, drinks and team lunches.
Vibrant office environment in Surry Hills super close to Central Station, and flexible remote work options.
How to Apply
If this sounds like your kind of role, we'd love to hear from you!
Applications will be reviewed on a rolling basis and will close once the role is filled, so apply early to avoid missing out.
A note to recruiters: we're all over this role, so there's no need for you to get in touch. LegalVision does not accept unsolicited CVs or responsibility for any fees related to unsolicited CVs. Thanks!