Product Manager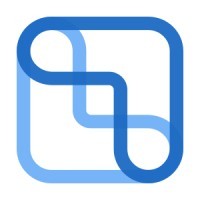 LIFELENZ
Product
Adelaide SA, Australia
Posted on Tuesday, September 12, 2023
Who We Are:
LIFELENZ is a rapidly growing team of 80+ mathematicians, engineers, designers, computer scientists, strategists and client success experts based in the U.S., Canada and Australia, building a machine learning-based, advanced analytics workforce and human capital management platform. We have built and maintained over 20+ platforms over a 19-year period. We have won many awards for client delivery and collectively contributed to over 100+ global patents for complex software platforms. We have recently closed our financing B round bringing our total capital raised to over $55M.
As we emerge from our stealth mode and embark on expanding our team to better serve the evolving needs of our global Quick Service Restaurant (QSR) clientele, we are thrilled to be recruiting for this newly created Product Manager opportunity.

As a Product Owner at LIFELENZ, your role will be multifaceted and pivotal in working closely with our global QSR customers, defining and prioritising features, collaborating with cross-functional teams, and ensuring the successful delivery and adoption of our AI-optimized scheduling and forecasting platform within the fast-food and Quick Service Restaurant (QSR) industry. You will lead customer discovery, define product vision, drive product development, customer engagement, and strategic alignment that firmly establish our dominance as a trailblazing market force in the fast-food and QSR realm. Your dedication to forging robust working relationships with our global QSR customers will enable you to
maintain an unswerving grasp of our product's real-world utilization, anticipate their needs, and transform those insights into precisely honed product requisites that yield unparalleled value for both users and businesses.

Key Accountabilities:

To be a successful Product Manager at LIFELENZ, you will be customer-focused and driven by the relentless pursuit of delivering value to users. You understand that success is not just about launching a product but ensuring its continued growth, relevance, and ability to solve real-world problems. As a Product Manager at LIFELENZ, you act as the bridge between our customers and internal teams, ensuring the delivery of quality
products while maximizing product value in line with the LIFELENZ product vision.
Collaborate closely with the VP Product and CTO to develop and execute a comprehensive, client driven product roadmap, ensuring consideration of business benefits and associated risks, customer requirements and market opportunities.
In partnership with VP Product ensure a seamless translation of product concepts into actionable solutions, ensuring intricate definition of the product/s through to constructing a robust and effective solution that seamlessly marries functional excellence with technological prowess.
Forge strong working relations with customers, understanding and empathizing with their needs, and pain points, translating these customer insights into actionable product improvements and new features.

Actively seek feedback from customers and stakeholders throughout the development process and use feedback to refine and adjust the product backlog as needed.
Maintain an ongoing dialogue with customers and stakeholders, answering questions, providing
updates, managing expectations, clarify requirements.
Lead and inspire Agile development teams, drive cross-functional teamwork, and bridge the gap
between technology and product visions, fostering a culture of innovation within the organisation.
Communicate the product roadmap and define product requirements, features, and user stories in
collaboration with design, engineering, and sales teams.
Maintain deep understanding of user personas, designing with empathy, promoting innovation, and tracking feature usage effectively, drive the creation of products that resonates with users, aligns with our clients and LIFELENZ vision, and evolves in response to user needs and expectations.
Champion innovation through market insight, unearth and analyse QSR and WFM market trends, emerging technologies, glean insights from invaluable customer feedback, and harness competitive intelligence to propel an unceasing wave of groundbreaking product innovations.
Analyse LIFELENZ competitors to gain insights into their strengths, weaknesses, strategies, and offerings, to help differentiate our LIFELENZ products, identify gaps in the market, and make informed decisions about feature prioritisation.
Forge profound QSR domain expertise and cultivate a deep understanding of the QSR landscape, comprehending its distinctive operational intricacies, compliance mandates, and exacting customer anticipations. Channel this domain insight to wholeheartedly empathize with LIFELENZ users, pinpoint their pain-points, and forge solutions that authentically and comprehensively cater to their
requirements.
Manage feature Usage Tracking and Measurement through monitoring how users are adopting
different features of our products.
Leverage data analytics tools to track user behaviour across our product suite and understand how
users navigate, where they spend their time, and where they encounter issues. Use data to guide
decisions for optimizing user experiences.
Monitor key product metrics and analyse user behaviour to measure product performance.
Identify opportunities for innovation and growth, proposing new features and enhancements.
Knowledge, Experience, [Competencies/Capabilities] Qualifications:
Bachelor's degree in Business, Computer Science, Engineering, or a related field; MBA or advanced degree is a plus.
A minimum of 5 years product management experience, within enterprise SaaS (preferably startup),
consumer tech or other high-growth technology companies.
Deep understanding of the unique challenges, trends, and competitive landscape within the QSR industry is highly desirable.
A customer-centric approach and possess commercial acumen and customer-oriented thinking to work effectively with clients, understanding and validating their requirements.
Proven leadership, demonstrating a track record of leading and inspiring teams.
Strategic thinker with the ability to analyze market data, identify growth opportunities, and develop actionable product strategies.
An ability to execute on strategic priorities, articulate a clear vision as well as strong problem-solving skills and the ability to take an active role in delivery.
Experience with agile development methodologies and product management tools
Exceptional communication, presentation, negotiation skills and agility in objection handling, rejection, and managing ambiguity.
Experience working with task management software (i.e., JIRA, Confluence), as well as change
management / version control systems including Git, Apache SVN.
Able to travel when necessary for product meetings, client presentations and internal engagements etc.
LIFELENZ Values
As an employee at LIFELENZ, you are expected to operate in line with our workplace values:
• Customer Delight
• Innovate & Simplify
• Interconnected Teams
• Act Like an Owner
• Results Matter
• Pursue Excellence