Product Trainer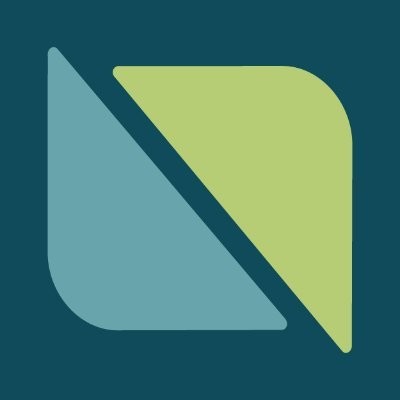 Lumary
Product
Victoria, Australia
Posted on Sunday, May 21, 2023
Lumary is a high-growth Australian healthtech company on a mission to revolutionise technology for the healthcare industry. We do this by developing solutions that support and empower service providers, working together to ensure better outcomes for people that need care. This commitment to partnership has been a key part of our success so far, and we are driven to continue evolving our products and our people so we can impact the healthcare community to thrive on a global scale.
Join Lumary and grow with us
Well-established team working in nine cities across Australia, South East Asia, and the USA.
Our customer base includes contracts with 200+ enterprise and SME disability and aged service providers.
25k+ people use our core platform every day, supporting 100k+ care recipients.
Be part of a team solving a global issue for a highly addressable market.
International growth means more opportunities as we expand our products into the USA and beyond.
You will be working in an exciting and dynamic environment, with plenty of opportunities to develop your skills and make a meaningful contribution. While our culture is relaxed, we push ourselves to build innovative products and deliver a first-rate customer experience. You will find yourself quickly growing in your career, backed by a collaborative team that is open to new ideas and encourages everyone to bring their best selves to work.
About the role
As a trainer at Lumary, you will empower our clients with the help and product knowledge they need to be successful, happy users of our products, through training and education. You are intrinsically motivated to problem solve and enjoy working in a close knit team. You enjoy delivering face to face training and have experience developing user training materials and collaterals like help articles, videos and training modules. You will also enjoy responding to training related customer support enquiries, creating re-usable materials and providing insights to the team to assist in our quest for ongoing product evolution.
You Are Passionate About
Learning and growing personally and professionally
The future of work and the possibilities it can create
Solving complex problems through holistic and system thinking
You Have Experience In
Facilitating effective and engaging virtual group training sessions (ideally experience with training users on how to use software)
Training and supporting a group of diverse learners with varied levels of technical literacy and skills
Applying contemporary training and assessment practices that meet learner needs in a virtual setting
Conducting learner needs analysis to inform training plans and pivot sessions on the fly
Continually improving product training sessions and practices to achieve ideal outcomes for our customers
Interacting with customers and love seeing them succeed
Creating training materials in multiple mediums, including written and video
Documenting and design processes related to the delivery of a training curriculum
You may have previously worked in an Allied Health environment
You Are Willing To
Be vulnerable and learn out loud while you are helping others to learn
Work in a scale-up environment where uncertainty and ambiguity is expected and normal
Meet us where we are but also inspire and energise us to grow
You Value:
Building strong connections
Being over doing
Self-awareness
Our values (No limits, Own It, Better together, Whole-hearted, Always growing)
Benefit of Working With Lumary
Flexible working arrangements, remote work with option to work in our Adelaide or Sydney office
Multiple learning invites which are happening now.
Access to a personal development plan and professional coaching
Exposure to cutting-edge social technologies in an international scale-up environment
Working at Lumary
We are proud of the work we are doing and the team we have built so far.
Join us and be part of a team working together to do better. From the advanced products we build to our philanthropic work, we connect with the belief that what we do every day is positively impacting the lives of our community.
Our remote-friendly and flexible working environment means we encourage all applicants to apply, regardless of location in Australia. Talk to us and we can work it out.
If you are interested in working with us, but your experience looks a little different from what we identified, tell us why you think you are the right fit in your cover letter. We care about more than just your skills and look forward to learning about you.
At Lumary, we value diversity and believe in a culture of inclusivity, regardless of race, religion, age, gender identity, sexual orientation, physical or mental ability, or ethnicity. We are committed to building a welcoming workplace where everyone feels safe and respected.
Interested in working with us? Apply now.
The successful candidate will be required to undergo 'National Criminal History Check and Working With Children Check'