Desktop Support Engineer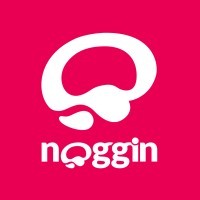 Noggin
Customer Service
Sydney, Australia
Posted on Monday, May 22, 2023
Why become a Desktop Support Engineer at Noggin?
We're looking for a smart, hands-on and multi-talented Desktop Support Engineer to join our infrastructure & security team. You will work with the latest technologies and in a varied, complex and challenging environment.
You'll maintain our ICT tools and technologies as well as come up with innovative solutions to better connect our staff and customers throughout our offices across the globe. You have a bachelor's degree in IT engineering (or something equivalent) coupled with at least 2-3 years' hands-on experience as a desktop support engineer including experience with Windows, Mac and Linux.
Noggin will offer you the opportunity to work in an innovative and collaborative environment where everything we do is best in breed. There'll be plenty of opportunities for you to stretch yourself professionally. Whether you see yourself growing into a DevOps, Software Development, Solution Architecture, or Enterprise Architecture role – we'll be able to give you the platform to do this.
This role does have some ad-hoc in office requirements, 2-3 days per month, so we will need someone who is based in Sydney.
What does it take to be a Noggin?
As a Desktop Support Engineer at Noggin, you will provide timely and effective internal support and maintenance to employee-facing systems and networks to ensure our people are technically equipped to deliver our products and services. This includes supporting and maintaining laptops, desktops, networks, phones, antivirus/endpoint security, Active Directory and services such as Box.com, Google Workplace and Teams and other ICT devices or software in Noggin. You'll work predominantly with Linux based servers, and a mixture of Linux, Windows, and MacOS desktops.
To be successful in this role you'll need to be a customer focused Desktop Support Engineer who gets a kick out of solving problems and delivering super-smart solutions. You are to establish a strong and trusting relationship with staff. You're not afraid to roll up your sleeves and get your hands dirty if it means the business is well-serviced.
You're meticulous and well-organised; you take pride in running a 'tight ship' when it comes to IT operations. You're always the go-to for all things tech and you enjoy being the first port of call for anything infrastructure related.
What does success look like in this role?
Within your first 3 months you will become fully conversant with our people, processes, tools and technologies.
6 months in, you've received consistently positive feedback from all areas of the business and have become integral in enabling our people to do their best work.
After 12 months, you'll have received a 90%+ feedback rating and will have consistently met business requirements in line with your SLA's. You will have provided the business with exceptional support, and you have contributed a number of innovative ideas to the team as wells been a part of delivering several business improvement initiatives.
To apply, please use the online application link. For further information or to arrange a confidential discussion, please email talent@noggin.io.
Please note, you must be an Australian Citizen and be willing to obtain security clearance to be considered for this role. No agencies please.