Vice President of Development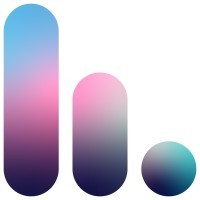 Nutromics
Administration
Victoria, Australia
Posted on Wednesday, September 13, 2023
About Nutromics:
We're on a mission to revolutionize healthcare and we want you on board. Our vision is for a world with zero preventable deaths due to a lack of personalized and timely diagnostic insights.
Nutromics is developing a wearable diagnostic platform – the world's first "lab-on-a-patch." We're looking for people who are passionate about saving lives with ground-breaking, DNA-based, diagnostic technology.
We are growing quickly, expanding globally however, our passion for creating a better world will always be at the heart of it. Help us save millions of lives and change the face of healthcare.
The Role:
Reporting directly to the COO and with the support of a highly skilled team the VP of Development will determine and guide the development strategy, roadmap and deliverables to ensure a successful medical device launch.
Responsibilities:
Establish a viable and commercially fit product development program to support Nutromics' core platform development and the launch of various products into the market
Ensure collaboration with necessary departments and partners to advance products from proof-of-concept through the full medical device lifecycle including development, validation, product launch and post market support.
In close collaboration with the C-suite develop strategy and ensure development roadmaps are aligned to overall company strategy.
Participate in the preparation of regulatory submissions providing science-based evidence to support regulatory submissions and Q&A.
In close collaboration with CMO and Product Manager, develop post market surveillance controls including appropriate recall and investigation processes for the device development division in the event of a product issue post launch.
Report to Senior Leaders on technical issues, developments and outputs
About You:
You will have have experience in the full medical device lifecycle, from initial development to post-market launch iterations, specifically in wearables, IVD, or Point of Care diagnostic device development. You are a results-driven leader with a proven track record of successfully defining and executing development strategies. Your leadership abilities empower you to mentor and inspire cross-functional teams, fostering a culture of innovation and collaboration.
Essential Requirements:
Proven experience in successfully managing the full medical device lifecycle, from development to commercialization.
You have expertise in wearables, IVD, Point of Care diagnostic device development
Proven ability to work collaboratively with cross-functional teams and leaders to execute comprehensive plans effectively.
Strong understanding of design for manufacturing principles in the context of medical device development.
Demonstrated leadership skills in building and developing high-performing teams.
Desirable:
Experience in wet lab biology, chemistry, or a similar field with executing research experiments and analysing resulting data
Extensive experience in biosensor development and commercialisation
If you want to be part of a passionate team dedicated to saving lives through cutting-edge technology then we'd love to hear from you.
At Nutromics we are dedicated to building a diverse, inclusive and authentic workplace, so if you're excited about this role but your past experience doesn't align perfectly with every qualification in the job description, we encourage you to apply anyway – you might be just what we're looking for!
For further info check us out on LinkedIn:
o EOY reflection: https://www.linkedin.com/feed/update/urn:li:activity:7011599869131853824
o Day in the life vlog: https://www.linkedin.com/feed/update/urn:li:activity:6955056693156216832
o Meet the Team: https://www.linkedin.com/feed/update/urn:li:activity:6978172048531472384.
Website: www.nutromics.com