Financial Controller (Remote, AU)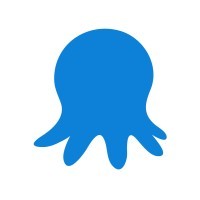 Octopus Deploy
Accounting & Finance
Australia · Remote
Posted on Tuesday, May 16, 2023
Hello 👋!
We make Octopus Deploy.
We simplify complex software deployments so our customers can focus on what they do best and ship software on time without unwanted disruptions or surprises.
🐙350,000+ people use Octopus Deploy.
🐙600,000+ virtual machines run our Tentacle agent.
🐙150,000,000+ deployments to date.
🐙90% support emails answered in two hours or less.
Octopus Deploy is one of Australia's fastest-growing software companies (and we're taking on the world). After bootstrapping for a decade, in 2021, we quietly raised Australia's second-largest ever venture capital raise, accepting a USD 172M minority investment from
Insight Partners
.
We are currently seeking a highly motivated Finance Controller to join our finance team, supporting the VP of Finance in all our accounting and payroll activities. This is a new role with a great opportunity to make your own mark, and be responsible for managing the full spectrum of day-to day accounting activities including (but not limited to), managing Netsuite, tax, cash and bank, payroll and some management reporting. You will have a small but mighty team of 3 to support you, but given how fast we are growing, we expect that to grow as well. As this is a new role, you will have the opportunity to establish the accounting and payroll function how you see fit, but it will require someone who is highly self-motivated and excited by a challenge. Our company is growing fast (really fast!), so we will need someone that can keep running with us.
Salary Expectations: $140,000 -160,000AUD + stock options
If this sounds like you, keep reading!
A Typical Day Might Look Like:
Ownership of all end to end accounting, payroll and financial reporting activities including month end close.
We are transitioning from Xero to Netsuite, so you will have the opportunity to establish the ERP.
Management of accounts receivable (AR), accounts payable (AP) and bank reconciliation functions
Manage our cash and banking balances and ensure that we have money in the right places to do business.
Ensure that the companies' statutory reporting, annual audit requirements and tax obligations are met.
Support efforts to set up and optimize tax operations, including subsidiary formation.
Manage drive and improve all our expenses processes to make the effective and efficient.
External audits in the UK and US (with more to come in the future)
Application of US GAAP and AFRS to help make some technical decisions.
Identify and implement improvements to existing processes and procedures so that we can keep scaling
Help developing integrated & scalable financial systems that will provide understandable financial results.
You'll be a Great Fit If You:
Live in Australia with full working rights.
Have previous experience with global SaaS/software startups (Series A to Series C) or are from a large auditing firm.
Have been CA or CPA qualified for 5+ years.
Demonstrate people leadership with a passion for the development of a team.
Have experience supporting IPO preparation.
Have experience building and managing stable accounting teams and processes
Have a track record of driving positive results in hands-on environments.
Are familiar with owning the development, implementation, and maintenance of accounting policies & financial processes.
Have experience utilizing and implementing financial systems.
Can demonstrate knowledge of or willingness to learn about managing the function in other jurisdictions (US, UK, and NZ) will be highly regarded.
Will comfortably handle projects of significant complexity and ambiguity.
Why is this a great opportunity?
We offer great benefits, including generous laptop and home office allowances, plus stock options!
We value transparency and fairness in every aspect of our business. For example, Paul (our CEO) shares monthly updates on company performance, and our pay structures are designed to pass the 'printer test'.
Trust and autonomy. Octonauts are treated like adults and are trusted to find the best way of working for the task at hand without managers looking over their shoulders.
You'll join a high-growth company with numerous opportunities to learn and advance your career.
Remote first: work from wherever you feel most productive.
We are a supportive company where everyone's contribution is valued.
We respect and encourage work/life balance.
Equal opportunity
We've built an inclusive workplace culture and understand the true importance of culture-add versus culture-fit.
From day 1, you'll have a buddy helping you get your bearings. You can book coffee chats with anyone in the company. We encourage everyone to have a voice in all aspects of the product and the business. So much so that we have an open chat policy (all channels are public by default), and everyone is welcome!
If you need assistance or accommodation during the application process because of disability, please let us know and we'll try our best to accommodate.
Also when it comes to inclusivity, we mean it. Check out our handbook!
If you'd like to work at Octopus, reach out and say hello!
How to apply:
You must have ongoing unrestricted work rights in the relevant job ad location (Australia, New Zealand, United States, United Kingdom) to apply for this opportunity.
Submit a CV - your LinkedIn profile is also acceptable as long as it contains enough information for us to assess your fit for the role.
We welcome any other relevant documents or portfolios necessary to showcase your skillset and why you think you'd be a great fit here at Octopus.
[Note to Search Firms/Agencies]
Octopus Deploy does not compensate search firms for unsolicited assistance unless they have a written search agreement with Octopus Deploy and the requisition is position-specific. Any resumes, curriculum vitae and other unsolicited assistance from search firms that do not have a written search agreement or position-specific requisition submitted to any Associate of Octopus Deploy will be deemed the sole property of Octopus Deploy and no fee will be paid in the event the candidate is hired by Octopus Deploy.