Customer Service Representative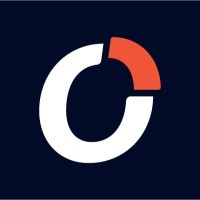 Ofload
Customer Service
Australia
Posted on Friday, May 26, 2023
Description
Our mission at Ofload is to achieve zero waste in trucking by digitising the transport industry.
In Australia, currently 30% of trucks drive empty and a further 50% are underutilised amounting to mass inefficiency and detrimental environmental impacts. Since 2020 we have scaled to a team of over 100, removed nearly 5 million empty kilometres from our roads. and have planted over 11 000 trees to offset our carbon footprint in partnership with One Tree Planted.
In 2022, we supercharged our growth through the acquisition of logistics experts CIA Logistics, raised $60m in Series B funding and were recognised by the Australian Financial Review as one of Australia's Most Innovative Companies. We are looking to grow our team and welcome people excited by the opportunity to disrupt the logistics industry!
The Role
We are currently seeking an experienced person to join our Customer Service Team where you will provide a link between Ofload, our customers and our freight providers. As a member of our Customer Service Team you will be primarily responsible for managing our clients agreed service standards.To be considered for this role you will also have a strong background in operational logistics management with experience in a warehouse environment an advantage.
What You'll Do
• Ensuring that agreed customer service standards, objectives and measures are met
• Successful completion of customer complaints and enquiries, in a timely manner
• Maintaining open lines of communication between customers, their suppliers and internally
• Timely management of day-to-day issues and escalation should all known solutions be exhausted
• Timely completion of agreed daily, weekly and monthly reporting
• Assisting the establishment and maintenance of client service agreements
• Able to work both independently and within a team
• Achieve individual, team, and company goals and objectives as set and agreed
• Be able to drive KPIs and other business related reports
• Be punctual and adhere to your agreed working hours as outlined in your employment contract
What You'll Bring
• Excellent written and verbal (face-to-face and telephone) communication skills
• Strong / proven background in transport, logistics or warehousing
• Strong problem solving skills
• Well organized and detail oriented
• Strong customer service skills with the ability to build relationships
• Strong understanding of supplier systems and capabilities
• Strong supplier relationship skills with the ability to build relationships
• High-intermediate level of proficiency with Microsoft Excel.


At Ofload we prioritise impact, aptitude and passion, so we'd encourage you to apply if you do not meet all the above criteria.
Life at Ofload
At Ofload, our values are in our DNA and underpin the work we do every day. We are proud of the collaborative, diverse and innovative culture we continue to build. The Ofload team is motivated by a shared ambition to digitise the logistics industry and have a truckload of fun while doing it! As well as the opportunity to join a high-growth organisation with the ability to make a meaningful impact everyday, you will enjoy;
Working in a hybrid environment with a split of in-office and working from home. Our philosophy on working is one built around connection, inclusion and flexibility.
Holistic wellness support for you and your family through our wellbeing partnership with Acacia Connection
Generous parental leave entitlements including 16 weeks primary caregiver leave and continued superannuation contributions
Annual learning and development budget to support your professional growth
Paid volunteer leave to support the causes that matter to you
Plus all the exciting perks of joining a startup - epic Ofload swag, weekly catered breakfasts, monthly team lunch, a reward and recognition program and plenty of social events.
Ofload is committed to building diverse and inclusive teams, and a culture where people can bring their whole authentic selves to work each day. Applications are highly encouraged from Aboriginal and Torres Strait Islander people; and equity target groups including women, people from culturally and linguistically diverse backgrounds, people with disabilities, and people who identify as LGBTIQ.

We endeavour to create an equitable recruitment process with an even playing field for all candidates. If you require any adjustments to be made, please let a member of our recruitment team kn