Graduate Project Coordinator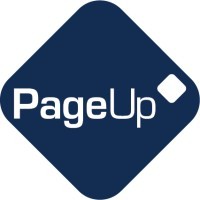 PageUp
Administration
Australia
Posted on Tuesday, October 24, 2023
Graduate Project Coordinator
Australia

Melbourne, Australia
To build great companies, you need great people. At PageUp group, we're on a mission to change lives with outstanding hiring experiences. From entrepreneurial beginnings in Melbourne, we quickly expanded and are proud to now have established locations in Sydney, United States, London, the Philippines, Dublin and Paris. Our platforms are used by 5.3 million users globally.
As a top-tier global software provider, PageUp empowers businesses to attract, recruit, onboard, develop, and retain the best talent worldwide. We're here to revolutionise the tech industry, and we need passionate, innovative minds like yours to help us achieve our vision. We're on a mission to transform talent management with our cutting-edge SaaS solutions, and we want you to be a part of this journey.
The Position
Joining our Global Professional Services team as a Graduate Project Coordinator is more than just a job; it's a launchpad for your career. You'll dive headfirst into an exciting entry-level role, gaining invaluable experience and exposure to the dynamic world of technology.
In the Global Professional Services team, you'll play a pivotal role in ensuring the successful implementation of our software for our diverse range of customers. You'll get a taste of everything from resource coordination, generating statements of work, data analysis, setting up project management tools, liaising with customers, reporting and ad hoc projects for the wider Customer Success function.
Our team is here to support your journey to success and PageUp's culture fosters growth, learning, and professional development through a personal development program. This role is just the beginning. Typically, it's a stepping stone for a career in Implementation Consulting, however, your path may evolve as you grow and explore other areas of our business.
More About You
More than your academic background, what truly matters is your can-do attitude, a passion for finding solutions, and a drive for greatness! You thrive on taking ownership and being responsible, even when things get tough, and you're committed to continuous learning. You love streamlining processes, have a customer-centric approach, and enjoy working with people.
And of course, the perks
There's something for everyone in the benefits we offer:
an extra day of leave to do something awesome (no really – it's called an Awesome Day),
generous paid parental leave for primary and secondary carers,
flexible hybrid working,
wellbeing allowance,
home monitor purchasing scheme,
employee assistance program,
volunteer leave
our global offices also mean those who dream of travel have the opportunity to take their career to new places.

Equal Opportunity at PageUp
We are an equal opportunity employer and value diversity, equality, inclusion, and belonging at our company. We do not discriminate on the basis of race, religion, colour, national origin, gender, sexual orientation, age, marital status, veteran status, disability status, or genetic information.

At PageUp group, we encourage people of all backgrounds and abilities to apply. Building diverse teams is the foundation of our success, so if you think you have what it takes, but don't necessarily meet every single criteria on the job description, please still reach out. We'd love to have a chat and see how you could add value to the team.