Community & Technical Content Writer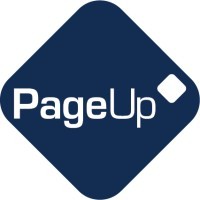 PageUp
Marketing & Communications, IT
Australia
Posted on Monday, November 6, 2023
Community & Technical Content Writer
To build great companies, you need great people. That's what inspired us to create a suite of highly configurable HR technology that makes recruiting, onboarding, and retaining people simple. At PageUp group, we're on a mission to change lives with outstanding hiring experiences. From entrepreneurial beginnings in Melbourne, we quickly expanded and are proud to now have established locations in Sydney, United States, London, the Philippines, Dublin and Paris. Our platforms are used by 5.3 million users globally.
We are seeking a dynamic and dedicated Community & Technical Content Writer to help foster an engaged and supportive community, contributing to the success of the PageUp and Clinch technology stack.
THE ROLE
As a Community & Technical Content Writer, you will play a pivotal role in ensuring customer delight by engaging with PageUp users through our newly developed Community platform. From community management, content creation, and engagement strategies to analytics, and problem-solving, you'll gain multifaceted experience building the PageUp community from the ground up. Your primary focus will be on creating clear, concise technical documentation and interactive solutions to address customer queries and promote the adoption of the PageUp System.
KEY RESPONSIBILITIES
You will foster an active and engaged online community by encouraging participation, discussions, and knowledge sharing among customers. Ensure a supportive environment for customers to ask questions and share insights, promptly resolving conflicts or issues.
You will consistently produce clear, accurate and comprehensive documentation while ensuring it aligns with the PageUp standards for style, tone, and accuracy. You'll be our trusted advisor with Product Managers, actively contribute to cross-functional teams, and implement a 'content first' culture across the organisation. You will proactively identify process improvements and tools to streamline documentation workflow.
You will consistently produce clear, accurate, and comprehensive documentation and ensure documentation aligns with PageUp standards for style, tone, and accuracy. You will provide intuitive instructions, troubleshooting guides, and continuously improve documentation quality based on user feedback and industry best practices.
ABOUT YOU
You will ideally have:
A bachelor's degree in a related field or equivalent experience.
Proven experience in technical writing, content creation, or a similar role.
Excellent written communication skills with a keen eye for detail.
Familiarity with Zendesk guide & gather platforms is preferred.
Ability to work collaboratively in a fast-paced, dynamic environment.
Continuous learning is inherent in community building. You'll consistently adapt to new technologies, trends, and user behaviours, keeping you at the forefront of knowledge. If you are passionate about engaging with customers, creating top-notch technical content, and thrive in a collaborative team setting, this is the perfect opportunity for you!
And of course, the perks
There's something for everyone in the benefits we offer:
an extra day of leave to do something awesome (no really – it's called an Awesome Day),

generous paid parental leave for primary and secondary carers,

flexible hybrid working,

wellbeing allowance,

home monitor purchasing scheme,

employee assistance program,

volunteer leave.
Our global offices also mean those who dream of travel have the opportunity to take their career to new places.
Equal Opportunity at PageUp
We are an equal-opportunity employer and value diversity, equality, inclusion, and belonging at our company. We do not discriminate on the basis of race, religion, colour, national origin, gender, sexual orientation, age, marital status, veteran status, disability status, or genetic information.
At PageUp group, we encourage people of all backgrounds and abilities to apply. Building diverse teams is the foundation of our success, so if you think you have what it takes, but don't necessarily meet every single criteria on the job description, please still reach out. We'd love to have a chat and see how you could add value to the team.