Senior Developer (Full stack)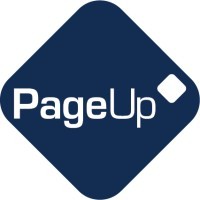 PageUp
Software Engineering
Australia
Posted on Tuesday, November 14, 2023
Senior Developer (Full stack)
To build great companies, you need great people. That's what inspired us to create a suite of highly configurable HR technology that makes recruiting, onboarding and retaining people simple. At PageUp Group, we're on a mission to change lives with outstanding hiring experiences. From entrepreneurial beginnings in Melbourne, we quickly expanded and are proud to now have established locations in Sydney, United States, London, the Philippines, Dublin and Paris. Our platforms are used by 5.3 million users globally.
Our Product team is dedicated to providing our customers with a cutting-edge platform that streamlines their talent management processes. With a focus on user experience and data-driven insights, our team is constantly pushing the envelope to ensure that our platform remains a leading solution in the industry.
The Role
Lead an agile development team (Squad) within our 'Platform'' Stream and focus on achieving excellence in Platform Health through Platform engineering principles in alignment with our product architecture vision. Our people are really important to us, so aside from the technical, design and delivery components to the role, you will also be supported to coach a high-performing development team that promotes our courageous culture through open feedback.
Key Responsibilities
Drive solution design in line with Architecture, collaborate with senior technical stakeholders and own the delivery and execution of Platform capabilities

Contribute to streams roadmap aligned to the product strategy and architecture vision ensuring a balanced mix of short term (product innovation) and long term (platform) outcomes

Operate and create highly secure systems by ensuring quality security practices and reviews are embedded within the team culture and processes

Maintain and support the operational health of Platform capabilities

Coach and facilitate squads to provide accurate investment size and indicative timelines for outcomes, assist squads in planning work effectively in order to deliver predictably

Build a high performing software development team by providing coaching, mentoring and training of team members. Create a safe and enjoyable team environment that promotes our courageous culture through open feedback
About You
Key technical skills - .Net, Platform engineering, AWS, DevOps & Infrastructure as code.
A Leader - We have a lot of great people working for us. We want you to share the same passion for developing them as we do!
Be Purpose Driven - We require team members to take ownership over the initiatives we are working on and get them into production. You will help the team prioritise their time and ensure we are working on the most valuable initiatives for our customers.
Communicate - We share our challenges early. At PageUp, when faced with a tricky problem, we pause, collaborate and work together to formulate a solution.
Collaborate - You'll be working in a fast-paced collaborative cross-functional team. You'll be providing and receiving feedback on a daily basis. We critique each other's code and suggest improvements on a daily basis.
Be Courageous - You will step up to advocate the right thing, go out on a limb for a bold idea and inspire others to do the same in a way that works for them.
And of course, the perks
There's something for everyone in the benefits we offer:
an extra day of leave to do something awesome (no really - it's called an Awesome Day),

generous paid parental leave for primary and secondary carers,

flexible hybrid working,

wellbeing allowance,

home monitor purchasing scheme,

employee assistance program,

volunteer leave.
Our global offices also mean those who dream of travel have the opportunity to take their career to new places.
Equal Opportunity at PageUp
We are an equal-opportunity employer and value diversity, equality, inclusion, and belonging at our company. We do not discriminate on the basis of race, religion, colour, national origin, gender, sexual orientation, age, marital status, veteran status, disability status, or genetic information.
At PageUp Group, we encourage people of all backgrounds and abilities to apply. Building diverse teams is the foundation of our success, so if you think you have what it takes, but don't necessarily meet every single criteria on the job description, please still reach out. We'd love to have a chat and see how you could add value to the team.