Relationship Manager | Personal Lending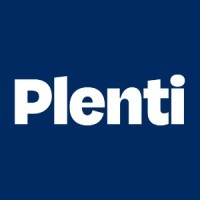 Plenti
Customer Service
Sydney, Australia
Posted on Monday, May 22, 2023
Who is Plenti?
Plenti is a fintech lender, providing faster, fairer loans through smart technology and outstanding customer service. Our proprietary technology delivers award-winning automotive, renewable energy and personal loans to help creditworthy borrowers bring their big ideas to life.
We come from a diverse range of backgrounds, both professionally and personally. We are always open to new ideas and believe success comes through collaboration and challenging ideas. We are passionate about what we do but believe that for one to truly foster this passion you have to look after yourself as well.
We've come a long way in a few years… achieving things like: winning over 30 awards for positively changing how people access finance; helping over 15,000 households install solar on their roofs; increasing our lending by over 100% over the last year; and adding >50 new staff to the team over the past year.
What's the opportunity?
We are seeking a parental leave 12 month parental leave cover for a Relationship Manager based in Sydney to join our Personal Lending team.
The Relationship Manager (RM) is a key component of the broker team at Plenti. You will be responsible for managing and developing a portfolio of existing broker accounts for the QLD market. Through strong relationship management, you will have a focus on fostering and driving sustainable business growth over time.
You will work collaboratively with the QLD Business Development Manager, ensuring prospective broker accounts are contacted regularly, trained and actively transacting with Plenti.
Experience in the Finance world is a preferred requirement, but not essential. We are looking for people who have a proven track record of results, love working in a collaborative environment and can thrive in a fast-paced sales environment.
This is a 12-month Fixed Term Full Time contract and is a based in our Martin Place office in Sydney, with the potential opportunity to become permanent.
About you…
You have experience in Relationship Management with a proven track record of results and meeting KPI's.
You will be able to work well on your own but also integrate successfully into a newly formed team with significant growth plans. The Relationship Manager function within our broker division is expected to grow our large portfolio of active brokers, this role is expected to accelerate that growth further with the support of the state BDM.
The person we are looking for will have:
• 1+ years experience in sales/ finance account management preferably in third party intermediated channels.
• Proven track record of meeting your sales and growth targets within the industry.
• Proven track record of your success in meeting targets.
• Strong knowledge of lending products and credit risk underwriting.
• Proven experience in managing and growing a large portfolio of customers
• Ability to grasp issues and find appropriate solutions to objections, often pre-emptively.
• A genuine willingness and desire to represent Plenti with passion and energy.
• Exceptional time management and organisation skills.
• Strong communication skills and ability to build relationships with people at all levels.
• Experience in the point of sale finance sector, however this is not essential
• Experience in dealing with finance brokers would be advantageous.
What's life like at Plenti?
Working at Plenti means joining a team that is high-performing, diverse, customer-focused and collaborative. It's a place where everyone can "make it happen" and share in the results and rewards.
If being in a dynamic industry as part of a market-leading fintech sounds like you, then come help us positively reshape Australia's financial eco-system. Our start-up culture fosters innovation, entrepreneurship, leadership and your career progression. We have a purpose our people believe in, and genuine values that come from deep within our business.