Customer Support Specialist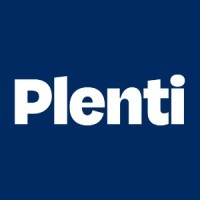 Plenti
Customer Service
Sydney, Australia
Posted on Wednesday, May 24, 2023
Who we are
Plenti is a fast-growing fintech, helping its customers achieve their life goals by delivering fast and fair automotive, renewable energy and personal loans. Plenti is on a mission to be Australia's best lender.
We come from a diverse range of backgrounds, both professionally and personally. We are always open to new ideas and believe success comes through collaboration and challenging ideas. We are passionate about what we do but believe that for one to truly foster this passion you have to look after yourself as well.
We've come a long way in a few years… achieving things like: winning over 30 awards for positively changing how people access finance; helping over 15,000 households install solar on their roofs; increasing our lending by over 100% over the last year; and adding >50 new staff to the team over the past year.
Our ambitions are huge and we've only just begun...
What's the role?
We have a unique opportunity to join our Legal Finance team as a Customer Support Specialist. We're looking for a customer focused, proactive and motivated team member who has an interest in combining law and finance. You will be speaking to borrowers and law partners daily about sensitive details of their relationships and finances, so the ability to build rapport quickly is a must. You'll also deal with lawyers and practice managers, so clear and precise communication is a key attribute we'll be looking for.
Your day to day will look like this...
• Conducting inbound and outbound calls to customers (both potential, and current) where you will establish, develop and maintain relationships over the course of our 2 year loans.
• Procuring information from borrowers and lawyers to complete loan applications.
• Generating contractual documents and managing their execution.
• Responding to emails – client inquiries, solicitor updates, and general correspondence
• Maintaining our Customer Relationship Management database with file details and notes.
• Complying with all regulatory obligations including the NCCP Act, Privacy Act, and AML/CTF requirements (relevant training provided)
There's no weekend or late night hours just 8:30am – 5:30pm Monday to Friday so you can balance work and life and the opportunity for a hybrid work arrangement to work between our Martin Place office and home.
About you...
•
Legal background or experience would be highly regarded
•
Ideally you will have some customer service or sales experience
•
Display a high degree of empathy and professionalism while assisting our customers.
•
Excellent written and verbal communication skills
•
High degree of attention to detail and initiative
What's life like at Plenti?
Working at Plenti means joining a team that is high-performing, diverse, customer-focused and collaborative. It's a place where everyone can make it happen and share in the results and rewards.
If being in a dynamic industry as part of a market-leading fintech sounds like you, then come help us positively reshape Australia's financial eco-system. Our start-up culture fosters innovation, entrepreneurship, leadership and your career progression. We have a purpose our people believe in, and genuine values that come from deep within our business.
Flexible working arrangements? Celebrating wins together (and sharing the odd loss!)? Tick, tick. It's all part of a workplace culture that is hardworking but fun and supportive of our people and their goals as we work together to build Australia's best lender.