Marketing Executive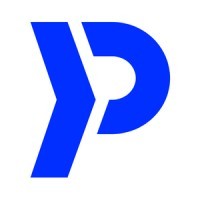 ProcurePro
Marketing & Communications
Australia
Posted on Monday, September 11, 2023
Get excited - here's a video (5 mins) on ProcurePro & why we're hiring for this role!
[Copy & Paste the URL below into your browser if link isn't clickable]
https://www.loom.com/share/439dc5c7a63849d78b94644e4dd06c77?sid=37959c18-f618-49c1-b478-2c575eb607d7
About ProcurePro
Vision & Mission > To set a new standard of innovation in construction by making procurement a walk in the park.
What we do > Award-winning procurement software for Construction Head Contractors (consolidating fragmented and manual Excel / Word / Email processes into a single platform).
Traction > ProcurePro is used across 700+ construction projects worth >$17+ billion in value, is growing rapidly at venture scale rates (3.6x year-on-year) and is the procurement software of choice in Australia.
Funding > We raised $2.6m Seed capital (Aug 2021), have grown efficiently and are currently closing our next funding round to accelerate UK expansion (Aug 2023).
Customer Net Promoter Score > 8.3 (world class per Bain & Co benchmarks) 🚀
Employee Net Promoter Score > 9.6 🎉
Values we live by
Better people build better companies
Whole arse it, with ruthless pragmatism
Help the customer win
(We'll tell you more about these as discussions progress)
Key aspects of this role
This an execution-focused role working hand-in-hand with & reporting into our Senior Marketing Manager. Responsibilities will include:
Customer Marketing > Conduct and record customer interviews, transcribe videos and create shot lists for case studies. Work with customers on various co-marketing initiatives
Website > Continually grow and refresh website with content and landing pages, assisted by our designers and engineers. Write blog posts/content for website, and assist with SEO initiatives
Social Media > Own regular organic content creation and distribution on our social channels (predominantly LinkedIn). Assist with paid social media advertising
Partner Marketing >Assist in managing relationships with integration and strategic partners, coordinate and deliver various co-marketing initiatives
Events > Organise and run webinars and in-person events. Coordinate attendance at industry events/expos
Assist the Sales team > Collateral for Sales team to show prospective customers the benefits they'll gain from using our product
Work with the Go-To-Market team > across the customer journey - sales, implementation, success and evangelism
Experience we're looking for
Marketing experience - 3+ years experience in B2B marketing. Enterprise SaaS experience preferred, but not necessary
Writing Skills - Writing forms a large part of this role. Whether it be creative, formal or educational, proficiency in writing is a must.
Canva/Figma skills - Ability to design minor assets (for social media or other materials). Working knowledge of Canva or Figma and an eye for design.
Bias towards velocity of action - A can-do attitude and a speed to execute are paramount for this role
Be a people-person - This is a customer-facing role, so a love for interacting with people is a must and the ability to communicate effectively and professionally.
Strong initiative - our processes are still being developed & refined, so taking the initiative in a flat-structured company is critical to success in this role.
A growth mindset - we're always hungry to improve and want you to contribute to this.
Background in construction/ConTech - this isn't necessary but it's a bonus if you have prior domain knowledge.
Our culture
Culture is key to success - our team are motivated to dent the universe and looking for like-minded people to join the journey. We're close knit, have a team first mentality and actively help each other succeed.
Remote first - work from anywhere in Australia - we were remote-first before Covid, have established processes around collaboration/culture to ensure inclusiveness & engagement. We have social events & annual off-sites (in person).
Radical Transparency - we believe in flat structures & sharing knowledge, everyone is privy to what happens day-to-day and nothing is hidden (i.e. company strategy, finances & all).
Professional development & coaching - We invest time & energy in developing our team to provide mastery, autonomy and professional satisfaction.
Compensation
$80k - 100k (+ super), negotiable depending on experience
Equity (ESOP) options available - our success is your success.
We set you up with the computer equipment you need to be successful at remote working.
What customers think of ProcurePro"The old way of procuring was like riding a horse, compared to now with ProcurePro it's like driving a Tesla. It's mental how good it is, it's chalk and cheese, I would never go back..."(Jeremy Brown, Contract Manager, Kapitol Group)
***** How to apply for this role (please read this carefully) *****
Send us your CV.
Also send a covering message/video explaining "Why are you applying for this role?" (via LinkedIn, or you can email careers@procurepro.co)
What happens next
Shortlisted applicants will have an introductory "Get to know each other" call [30 mins]
You'll receive a short assessment to complete
For those that progress, we'll have more detailed interviews & discussions on how we'd work together [1+ hour]
If successful, we will check references & make you an offer!
Applications are reviewed on a rolling basis, so speed is key. The sooner you apply, the better!
We celebrate diversity and we want people of all genders, races, ages, backgrounds, beliefs, and life experiences to join our team.