Senior Finance ManagerRead more / Apply ›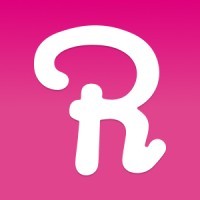 Rome2rio
Accounting & Finance
Melbourne VIC, Australia
Posted on Friday, May 26, 2023
It's an exciting time to be joining Rome2Rio! Our vision is to be the world's trusted companion for planning travel and we are implementing an ambitious strategy to get us there. Our mission for 2025 is to make it easier for users to plan, book and share their complete trip.
To help us achieve this we are looking for a Senior Finance Manager to join our finance team in Melbourne.
This is a rare opportunity to build a career at a fast-growing, international travel technology company. We have developed a unique, online travel planning experience which engages ~40 million users globally each month.
At Rome2Rio, we have a people first mindset, we prioritise growth and development, we are passionate about our work, and we have fun doing it. We are a highly engaged, collaborative bunch. Together we make Rome2Rio a great place to work, and we're committed to maintaining this achievement.
As our Senior Finance Manager, your responsibilities will range from long range strategic planning guiding our operational and financial performance to accountability for our day to day reporting and regulatory requirements. Your time at Rome2Rio will begin with owning our core accounting, reporting and compliance processes and over time evolve into spearheading our FP&A and business partnering capabilities.
You'll have the space to work autonomously while influencing new initiatives, flexibility as to when and where you work and an encouraging environment where your input is valued.
Rome2Rio proudly succeeds through diversity and inclusion. We encourage all suitable candidates for this role to apply without hesitating, though you must be an Australian citizen, permanent resident, or have full Australian working rights.
In this role, your responsibilities will include:
Inspiring confidence across the business through collaborative partnering supported by high quality financial planning and analysis:

Partnering across the business to influence long term financial planning and decision making
Developing and maintaining financial models, budgets and forecasts to drive performance
Monitoring and reporting on key drivers of performance, identifying trends and developing strategies for improvement in collaboration with other teams
Driving regular and ad hoc reporting and financial analysis to leadership and other stakeholders

Ensuring the finance team meets all day to day obligations across:

Finance operations (e.g. payroll, AR/AP)
Accounting and reporting (e.g. month / quarter / year end closes, management deliverables)
Tax and compliance matters (e.g. BAS, payroll tax, FBT, income tax, statutory reporting)
Treasury (e.g. managing local and foreign currency liquidity to meet working capital needs)
Audit

Supporting each finance team member's development and career progression
There will always be other tasks that come up from time to time, so you'll be an all-rounder representative of our finance team willing to get your hands dirty.
Skills and Requirements
8+ years' experience, with at least 3 years' leadership experience, ideally in a professional services, FMCG or technology environment
CA / CPA qualification
Strong financial planning and analysis experience
Strong commercial acumen with a proven ability to think strategically and actively drive initiatives to deliver commercial outcomes
Demonstrated experience developing strategic business cases and bringing them together into a comprehensive whole business financial plan
Advanced financial modelling and analytical skills
Comfort and familiarity with the Australian and International Accounting Standards, and Australian tax and statutory obligations
Exceptional communication and problem solving skills, with the capability to build healthy working relationships with stakeholders
Confidence as a leader who can mentor and motivate staff across all levels of the organisation
Ability to adapt and effectively prioritise team efforts
An understanding and respect towards business processes and controls, risk management and change management
Confidence to learn and master complex finance systems/platforms and continuously implement efficiencies using technology
Please include a short cover letter with your application, with a description of how your experience applies to this role. We encourage you to apply even if you are still developing some of the above capabilities and have a willingness to learn.
Why Rome2Rio
Alongside building a great consumer focused product, working with a talented team and an attractive salary, Rome2Rio offers a suite of additional benefits including:
Five weeks annual leave
A biennial travel fund of $2,000 towards international and domestic flights
A biennial ground transport fund of $1,000 for transit expenses outside of Melbourne
A generous annual learning & development budget of $3,000
Paid parental leave of 10 weeks for primary carers and 4 weeks for secondary carers
Two paid volunteer days per year to use in a way that resonates with you
A yearly contribution of $295 towards your health and wellbeing
A hybrid working model where you can choose to work from home or our office most days, along with a $500 contribution towards your home workstation set up
Work from anywhere for up to 30 days per year
Public holiday swap for up to 2 days per year
A casual, creative and social loft-style warehouse space in Richmond where the team meets for scheduled activities and collaborative work, celebrations and lunches together
We work flexibly to let life happen, we rely on great communication and focus on outcomes and engaging work over time on the clock
To be considered for this role you must be an Australian citizen, permanent resident, or have full Australian working rights. As part of our flexible approach, we'd be open to discussing part time options.
To apply, click here.