People Experience Advisor / EARead more / Apply ›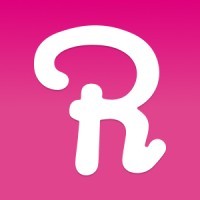 Rome2rio
People & HR
Melbourne VIC, Australia
Posted on Friday, May 26, 2023
The world is traveling in new ways and Rome2Rio has big plans to become the world's trusted companion for planning travel.
To help us on this journey we are looking for a People Experience Advisor/EA to join our team in Melbourne. This role offers exposure and opportunities to work across a broad range of areas, including recruitment, workplace operations, employee experience, EA support, team engagement and wellbeing. We have a people first mindset, we prioritise growth and development, we are passionate about our work, and we have fun doing it!
If you want to work in a fun dynamic team, have previous experience in a tech or start-up environment, want a role that offers operational impact and plenty of people-focused activities – then this is the perfect role for you!
What we can do for you
You will have space to work with autonomy while influencing new initiatives in the people operations space. You'll have flexibility in how you work in an environment where your input is valued. We have a beautiful space in Richmond and work to a flexible hybrid model day-to-day, though we would love this role to be in the office at least a couple of times per week as there is a big cultural and operations focus for this role.
You will be supporting our CEO who is passionate about our business growth and leading from a people first perspective.
You will be reporting directly to our people lead who values and supports your personal growth, is passionate about workplace happiness and a work environment that is true to our values. We have a learning team culture and we encourage each other in everything that we do.
In this role you'll get to
Have fun with the work that you do, taking a lead on social initiatives and internal marketing, overseeing office operations, maintenance and team events
You will provide administrative and coordination support to the CEO, including travel bookings, calendar management and helping out with organising leadership activities
Work on innovative culture and experience enhancing people projects from employee rewards and recognition initiatives, to improving how we do things
Play a key role in our team growth by coordinating the recruitment candidate experience and working with a cross-functional hiring teams
Support our onboarding process and programs while continuously building on Rome2Rio's position as an employer of choice
Work with a a great team and continue to retain our high engagement and awesome culture
Who we're looking for
We are looking for somebody energetic and hands-on who is keen to get involved in just about anything. Demonstrable experience in running office operations, generalist human resource administration, or people & culture coordination with exposure to EA tasks would suit this role. Other attributes needed for this role include:
Recent experience contributing to the administration and implementation of people related processes and initiatives, or broad office management responsibilities
You're a human-centered problem solver, you take the initiative and find creative ways of doing things
Your attention to detail is amazing and you are comfortable working across multiple projects at once and welcome the diversity of tasks
You're a great communicator, happy to share your work and get feedback from your teammates
An innovator who's not afraid to suggest new and improved ways of doing things and has the courage to implement your great ideas
A collaborator who brings energy and enthusiasm when collaborating with others and loves working in teams
A passion for quality work, helping others and creating positive experiences everyday
Rome2Rio encourages you to apply even if you're still developing some of these skills!
Bonus points
It would be great if you brought experience or a willingness to learn the following:
Experience working in a startup or tech environment
Experience working across the full employee lifecycle
A passion for travel and/or technology would be an advantage
Why Rome2rio
We work flexibly to let life happen, we rely on great communication and focus on outcomes and engaging work over time on the clock.
Rome2rio is a place where you are encouraged to bring your whole self to work. We value diversity and welcome applicants from all ethnicity, religion, national origin, sexual orientation, gender identity, age or disability.
We succeed together by providing an inclusive workplace embodying a mindset of continuous growth, learning and support. Here at Rome2rio you can be yourself and be provided the opportunities to challenge, explore and experiment.
If this resonates with you, apply here.