Senior Product ManagerRead more / Apply ›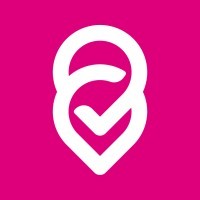 Rome2rio
Product
Melbourne VIC, Australia
Posted on Wednesday, September 6, 2023
About Rome2Rio
As the world starts to travel again, particularly in our core markets of Europe and the US, we know that global travel demand will take off in new ways. We are evolving our product to provide a more complete, connected and contextually relevant experience, and have big plans to become the world's trusted companion for planning travel!
About the role
We are looking for an experienced Senior Product Manager to drive the direction and execution of a critical part of our globally recognised product.
With over 50 million monthly visits, you will have the opportunity to work on a core part of our product. The team will be looking for your guidance in identifying & prioritising problems & opportunities to solve, setting clear goals, success measures and leading hypothesis driven experimentation.
Reporting to the Head of Product, you will be working closely with a dedicated team of engineers, data scientists, designers and other functional stakeholders in a rapidly growing consumer business that is looking to scale fast in the next 3 years.
We have ambitious plans for the future and this is an opportunity for you to play an important role on this exciting journey.
Things you may potentially work on
Ideating, prioritising and communicating a strategy & roadmap aligned to the company vision, ensuring consistent buy-in across the teams
Partnering closely with Engineering, Design, and Analytics to operationalise the growth plan by ensuring alignment on capacity to deliver the roadmap
Driving a lean product development process that is biased towards action, learning through experimentation, takes constant user input, cross functional perspectives and delivers for the UX outcomes that align with the business growth
Establishing, tracking and reporting the product performance with metrics that link the activities on the product to the user and business value
Advocating for the end user in the team to drive structured understanding of the needs of the user across the business
Who we're looking for
We are looking for someone who is/has…
A driven and ambitious team-player who has experience in building digital products
Experienced in product management craft and demonstrated experience working with cross functional teams of engineers, designers, data scientists
Data driven in prioritising, evaluating and managing product initiatives
Flexible and open to change, with a strong desire to adapt and achieve the best within a constantly evolving environment
Worked on large scale consumer products with millions of users
Skills we're interested in
It would be great if you brought experience or a willingness to learn the following:
Experience with a basic level of data analysis (Looker / Google data studio)
Comfort with lo-fi wireframing/sketching UX solutions
Why Rome2Rio
Alongside building a great consumer focused product, working with a talented team and an attractive salary, Rome2Rio offers a suite of additional benefits including:
Five weeks annual leave
A biennial travel fund of $2000 towards international and domestic flights
A biennial ground transport fund of $1000 for transit expenses outside of Melbourne
A generous annual learning & development budget of $3000
15 weeks Equal Paid Parental Leave
A yearly health and wellness benefit
A hybrid working model where you can choose to work from home or our office most days, along with a $500 contribution towards your home workstation set up
A casual, creative and social loft-style warehouse space in Richmond where the team meets for scheduled activities and collaborative work, celebrations and lunches together
We work flexibly to let life happen, we rely on great communication and focus on outcomes and engaging work over time on the clock.
We value diversity and welcome all applicants regardless of ethnicity, religion, national origin, sexual orientation, gender identity, age or disability.
If this is the role you are looking for, apply here.