Customer Complaints Specialist / Dispute Resolutions Specialist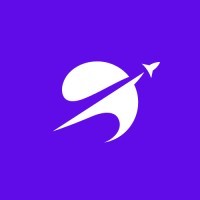 Spaceship
Customer Service
Sydney, Australia
Posted on Wednesday, September 13, 2023
At Spaceship, we're on a mission to transform the way people think about and invest their money. We started in 2017 with Spaceship Super, and in 2018 we launched Spaceship Voyager, which is making investing easy for everyone.
Since launch, we have grown to more than 200,000 financial members and surpassed $1.2 billion in funds under management – but we're just getting started.
About the Role:
For a business that enables people to invest in their future, trust is everything. This means the Customer Support team is absolutely crucial to the success of Spaceship and its customers.
Developing trust not only requires the Customer Support team to have a deep understanding of superannuation, investing and the inner workings of our products, but also an ability to empathise with a diverse bunch – sophisticated investors who appreciate Spaceship's investment strategy, as well as complete investing newbies.
We're looking for a passionate team-player to join our Customer Support team as a Complaints Manager. At Spaceship, we value customer feedback and view customer complaints as a mechanism to provide us with opportunities to learn, and improve the operations of our business and the level of service we provide.
The Complaints Manager's primary responsibility is to aid Spaceship in effectively managing and resolving customer complaints in an appropriate and timely manner.
In this role you will be responsible for:
Assessing, documenting, logging, escalating and resolving customer complaints.
Collaborating with the Customer Support team and other relevant teams and stakeholders to resolve complaints in a timely manner.
Crafting formal responses to complainants as required (emails, timelines, IDRs, etc).
Assisting to manage complaints escalated to the Australian Financial Complaints Authority (AFCA) and other relevant third parties.
Working closely with the Risk & Compliance team to manage emerging risks.
Regularly reporting and providing feedback on complaints to the broader business to assist in the management and development of improved systems and processes.
Driving business awareness of emerging and/or systemic issues arising from complaints.
Analysing, planning, and improving customer support processes to enhance quality, efficiency, and effectiveness, and reduce customer pain points.
Assisting the Head of Customer Support in maintaining controls and feedback systems.
Assisting the Head of Customer Support in day-to-day operations.
Assisting the Customer Support team with customer enquiries via email, chat and phone.
To be successful in this role you will have:
A minimum of four years' experience in customer service, with at least two years in the financial services industry, preferably in superannuation or investments.
At least 1-2 years' experience in a complaints management or similar role, preferably with a deep understanding of RG 271 requirements.
Excellent written and verbal communication skills.
Exceptional attention to detail, strong critical thinking and problem-solving skills.
A deeply empathetic inclination, capable of advocating for our customers and recognising situations where additional support might be needed (e.g. vulnerable customers).
The ability to work autonomously to determine the most suitable approach for managing and resolving customer complaints in a timely manner.
A proven track record of being a high performer within a fast-paced environment, with the ability to meet tight deadlines and adhere to strict deadlines.
Experience with customer support systems such as CRMs.
Ideally, a RG146 accreditation.
What are the perks and benefits?
Competitive salary + equity options.
Flexibility to work from home 1-2 days
Health and wellness benefits.
Learning and development allowance.
Working from home allowance.
Who are we?
We are ~40 people passionate about enabling people to invest in their future.
We value forward-thinking, accessibility, curiosity, transparency and simplicity in everything we do - from the way we collaborate to the products we create.
Spaceship has raised more than $70m to date from some of the world's most renowned investors including Horizons Ventures, AirTree Ventures, Grok Ventures, Valar Ventures, Sequoia Capital, and New Enterprise Associates.