Senior Backend Software Engineer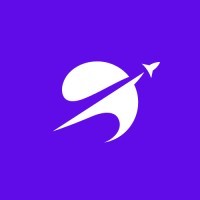 Spaceship
Software Engineering
Sydney, Australia
Posted on Tuesday, September 19, 2023
At Spaceship, we're on a mission to enable people to invest in their future, so they can live the life they want to live. We started in 2017 with Spaceship Super, and in 2018 we launched Spaceship Voyager, which is making investing easy for everyone. In 2023, we launched a new US Investing service.
Since launch, we have grown to more than 200,000 financial members and surpassed $1.3 billion in funds under management – but we're just getting started.
What will you be doing?
As a Senior Backend Software Engineer at Spaceship, you will be part of the team building the platform and features for the next generation of Spaceship products - with the intention to transform the way people think about and invest their money.
We have an open culture where we're constantly challenging each other to make the best decisions for the stack and product together, and we have leaders who understand that quality code is essential to a scalable and long lasting products. This has resulted in a modern and consistent tech stack which we can build upon quickly and safely.
Some of the unique and interesting business problems our backend system deals with:
Automatic daily striking of unit prices for Spaceship Voyager, involving calculating stock prices, portfolio holdings, dividends and cash.
Processing a high volume of member deposits and withdrawals.
Sophisticated fraud, money laundering, terrorism financing prevention mechanisms.
API integrations with our banking, finance and Know Your Customer (KYC) partners.
Integration with our US Brokerage Partner API.
The main tech we work with includes:
Go backend microservices (with gRPC)
GraphQL
Postgres
Google Cloud Platform
Kubernetes
Pub Sub
Datadog (we love our monitoring!)
On the front end - React Native and React web
What are we looking for?
Our preference is to hire a senior backend engineer with experience in the technologies we are using, but at the same time, we know the best people learn quickly. So if you're an awesome engineer with a different profile - we are still interested.
That being said, our ideal wish list is:
5+ years experience as a backend software engineer.
Proficiency in some of the above listed backend technologies (or similar).
Full-stack experience (Frontend and/or DevOps) welcomed and encouraged.
How we work
We've been working together both remotely and in-person since the beginning of 2021, with both an office in the CBD, and with people working remotely between Sydney, Melbourne, and Brisbane.
Office participation is encouraged but not mandatory, and we aim to cater to remote individuals fairly and equally.
Applying outside of Australia
Although we cater to remote work, this role is currently only open to Australian residents, and we will not accept applications for those residing outside of Australia.
What are the perks and benefits?
Competitive salary + equity options.
Flexibility to work from home or the office.
Health and wellness benefits.
Learning and development allowance.
Working from home allowance.
Who are we?
We are ~40 people passionate about enabling people to invest in their future.
We value forward-thinking, accessibility, curiosity, transparency and simplicity in everything we do - from the way we collaborate to the products we create.
Spaceship has raised more than $70m to date from some of the world's most renowned investors including Horizons Ventures, AirTree Ventures, Grok Ventures, Valar Ventures, Sequoia Capital, and New Enterprise Associates.