Claims Consultant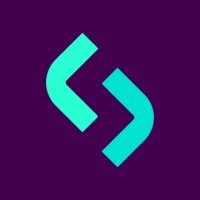 Splend
Haberfield NSW 2045, Australia
Posted on Wednesday, May 17, 2023
About Us
Splend provides people from all walks of life the freedom to earn an income through flexible, all-inclusive car subscriptions. Our unique products offer rental or rent-to-buy options for rideshare and delivery drivers who work with platforms such as Uber, AmazonFlex and more. Essentially, we empower people to take charge of their own career and earning potential. But we don't just hand over the keys and wave goodbye; Our turn-key solution takes the admin work out of the equation for drivers and uses data insights to keep them safe, freeing up their precious time for all the important things in life.
Our Positive Impact
We're fast-tracking our transition into green mobility, reducing our carbon footprint by transitioning to electric and hybrid cars, making us an industry leader for this vitally important environmental change.
Here at Splend, we also believe that it's our people who bring it all together and that an inclusive workplace is not only the right thing to do, but it is also a business imperative. By fostering a culture of inclusivity, we can attract and retain the best talent, create stronger relationships with our customers, and ultimately drive better business results.
About the Role
The Claims Consultant role is a newly created role to the business due to growth and will report to our Head of Claims and Recoveries. This role is responsible for the day to day management of motor vehicle claims and providing support to our customers and will be based out of our Haberfield hub. Other duties will include:
Gathering evidence to assist the team in determining liability.
Proactive maintenance of outstanding claims, managing task lists and resolving liability disputes.
Maintain claim notes and handle claims enquiries.
Engaging with insurers to discuss payments and negotiate settlement.
What You'll Bring:
Experience in motor vehicle claims.
Problem solver with a strong customer focus and proactive, empathetic nature.
Self-motivated with an ability to stay focused when managing multiple tasks.
Ability to work autonomously as well as within a team.
An understanding of credit hire would be advantageous but not required.
Comfortable with computers and learning new systems.
Willing to learn and able to adapt to change in this evolving role.
Our Benefits and Culture:
Performance-based bonus
Birthday day off on us
Opportunity to participate in the employee share program (equity)
Employee Assistance Program
Novated lease program
At Splend, we believe that diversity and inclusion are essential to our success. We are committed to creating a workplace where everyone is respected, valued, and supported. We embrace and celebrate differences in race, ethnicity, gender, age, sexual orientation, religion, and ability, and we actively seek out diverse perspectives and experiences to drive our growth.
We welcome candidates from all backgrounds and experiences to join our team and help us build a more inclusive future. If you share our commitment to diversity and inclusion, we invite you to apply!