Salesforce Engineer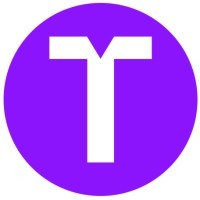 T-shirt Ventures
Software Engineering, Sales & Business Development
Sydney, Australia
Posted on Tuesday, May 16, 2023
Be part of a health tech company positively impacting the disability sector.
T-shirt Ventures is a house of brands for products and services that gives people with disability the tools and opportunities to live the life they want.
We go by T-shirt and we're made up of Provider Choice and HeyHubble. Provider Choice provides personal, innovative NDIS plan management that empowers people to be in control of their NDIS budgets. HeyHubble is an online platform and dedicated team that connects NDIS participants with high-quality service providers.
Together, we're creating new ways for people to make the NDIS work for them and setting a new standard for supporting people with disability.
The role
We're looking for an experienced Salesforce Engineer to join us at T-shirt Ventures as we continue to build health tech solutions using smarts and heart to help people create and live the life they want.
You'll be working closely with an experienced Salesforce Engineer, as well as a Delivery Lead, Business Transformation Leader, and a Salesforce QA Tester, helping us to optimise the implementation of Salesforce across the organisation.
This person will play a key role in helping us to automate and build out scalable Salesforce solutions to further support our customers.
In this role you will:
Design, develop and deploy Salesforce solutions using technologies like Apex, Visualforce, Triggers and Lightning Components
Produce clean, scalable and testable code
Play a pivotal role in how Salesforce Engineering is done here at T-shirt Ventures
Collaborate on Salesforce related projects with an experienced Salesforce Business Analyst, a Salesforce Administrator, a Project Coordinator and a Delivery Lead
Be constantly innovating to find solutions which are going to best serve our customers
Take ownership and initiative, adding value to our overall technical environment and how we operate across Product, Design and Engineering
Actively engage in open discussions, code reviews and pair programming
Use systematic debugging to diagnose all issues located to a single service and drive monitoring philosophy across the team
Approach all aspects of your engineering work through a security lens
Continue to develop professionally as we continue to scale our software solutions
About You
You've got a big heart and you're passionate about making a difference
You're a team player, who loves technology, sharing and communicating new ideas
3+ years of experience building and maintaining customisations on the Salesforce platform
An understanding of Test-driven development and Continuous integration with Salesforce
Deep understanding of Salesforce design patterns
Good understanding of Salesforce DX and CI/CD tooling
Experience working in a fast-paced tech startup environment
A strong understanding of computer science fundamentals, with a strong grasp on concurrency, performance, data structures and design patterns
An analytical, yet creative, approach to problem solving
You're passionate about the end user and you have a strong appreciation and eye for UI/UX fundamentals and designs
Willingness to pick up new technologies and continue to upskill your knowledge on the Salesforce platform
Nice to Have:
Salesforce Platform Developer II Certification

Our Values
Why join us?
Our mission is big and meaningful. It's about using smarts and heart to transform the lives of some of the most vulnerable Australians.
You'll be joining an amazing values and purpose driven team who are highly engaged and love what they do.
We're a certified Great Place to Work - 2 years running.

Value diversity and building balanced teams. More below on this.
You'll be joining an exciting startup that is evolving and scaling nationally.
We have experienced 1,765% growth as a business since our first capital raise and our team grew 294% in 2021 and 118% in 2022!

We've closed our

Series A funding round

and have strong backing from venture capitalists and high-net-worth investors.

We've got two product offerings at different stages of maturity.

The NDIS is growing exponentially!

The NDIS is a world leading scheme where annually $40 billion core government funding is invested to empower people with disability to achieve their goals.

This world leading scheme is growing in participant size as well. Currently, the NDIS supports 500,000 Australians and is expected to grow to up to 1 million participants living with disability.
And that doesn't even measure the impact that we're having. We've helped over 15,000+ families navigate the NDIS and in some cases, it's life-changing.
Balanced and inclusive team
At T-shirt, we're from all over the world (17+ countries and counting), women make up more than 60% of our workforce and 70% of our wider leadership team. We see the diversity in our backgrounds, identities and beliefs as our greatest asset. We're looking for values aligned people with passion, grit, and integrity.
We consider a diverse range of experience and skill-sets for our roles and you're encouraged to apply even if your experience doesn't precisely match the job description. Your skills and passion will stand out—and set you apart—especially if your career has taken some extraordinary twists and turns.
More about T-shirt

In our world, everyone has the right to dream, hope and live the life they want.
T-shirt is an innovative health tech company that helps people living with disability and long-term health needs to overcome their challenges, achieve their goals, and improve the quality of their everyday lives.
Learn more about our story and we're excited to meet you!