Senior Accounts Payable Officer (12 Month Fixed Term)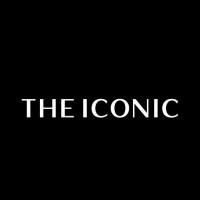 THE ICONIC
Accounting & Finance
Sydney, NSW, Australia
Posted on Wednesday, May 24, 2023
Accounts Payable Officer (12 Month Fixed Term Contract)
Since launching in 2011, THE ICONIC has redefined the future of retail in Australia and New Zealand. As the leading fashion, sports and lifestyle e-commerce destination in the region, our e-commerce platforms (Retail, Marketplace and Services) provide a seamless and inspiring end-to-end customer experience.
THE ICONIC Finance Team consists of Financial Control & Reporting (Financial Reporting, Accounts Payable, FinTech), Financial Planning & Analysis, Payroll, Tax & Treasury, Fraud, Legal, Procurement, and Risk and Controls. As trusted business partners, we support all teams across THE ICONIC in executing the business strategy, driving growth and shareholder value.
A bit about the role
Our Finance team applies broad knowledge and experience to support our truly unique and innovative business. The team is curious to ensure the business is supported in commercial thinking, translate complex data into actionable insights, identify and mitigate risks related to leading tech product launches. They partner with all our ICONIC teams to keep our ideas and innovation projects keep on track, managing financial performance and budgetary requirements.
What's involved
Review, process and post overhead PO's in order for them to be paid on time.
Review and reconcile monthly statements
Review general ledger expense and departments on PO's to ensure accuracy
Review and identify Superannuation contribution for contractors.
Review, process and post expense claims through Concur to ensure they are paid on time.
Manage overhead email inbox to ensure queries and requests are promptly dealt with.
Create Vendor Cards in Business Central for Overhead and Stock vendors promptly in order for PO's to be raised against them.
Monthly Credit Card Reconciliation to ensure accruals can be posted into Business Central as part of month end reconciliation.
Checking POs to ensure we are processing everything that can be capitalised and tracked as either an FA (Fixed Asset) or WIP (Fixed Asset - Work in progress)
Coordinate multi departmental invoices to ensure they are delegated and approved by the various departments and Follow up approval from various managers to ensure Purchase Orders are approved on time.
About you
Minimum 2 years experience in a similar role
Exceptional written, verbal and visual communication skills
Great organisational skills
Ability to work autonomously
Ability to meet deadlines and manage workload
Understand what is an ATO tax compliant invoice
Understand GST and ABN requirements
Understand best practices within AP processes, including approval matrix
Intermediate to advance knowledge of Microsoft Office and G Suite applications
Accurate data entry skills
Why you will love THE ICONIC
From our ways of working to our growth mindset and sustainable approach, we each add unique value and have an incredible amount of fun doing it! People are our greatest asset and our ICONITE experience is designed to empower you to do your best work. Here's what to expect when you join THE ICONIC:
The learning collective. Get your knowledge fix with our learning days, hackathons, EdCast and access to LinkedIn Learning and Udemy
Parents at THE ICONIC. Access to our parental leave program and an extra day off for your kids' first day of school every year
Birthday leave. Enjoy a paid day off for your birthday and an ICONIC voucher to treat yourself
Curate your style. No matter what your style is, we have got you covered with our amazing staff discount and our famous sample sales
People & Planet Positive: From our ethical sourcing and sustainability strategies to our community engagement and diversity, our responsibility is multifaceted, and each of these facets are equally important.
Wellbeing. Access to our discounted gym memberships and wellbeing programs
People first. Access our Employee Assistance Program for you and your family.
Volunteer days. Work as a Charity Partner with Thread Together for society and environmental change.
Furry friend. We are a dog friendly office for anyone who wants to bring their fur baby to work.
Refer a friend. Enjoy a $4,000 referral reward for successfully referring someone to THE ICONIC.
Additional Information
We are committed to providing reasonable arrangements to all individuals participating in our application and interview process, and while performing job functions. If you require any accommodations or adjustments prior to the submission of your application or throughout your interview process, please contact our Talent Acquisition team directly: talent.acquisition@theiconic.com.au