Senior Planner - 12 Month Max Term Contract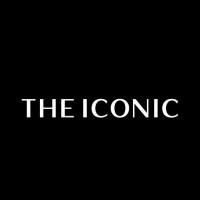 THE ICONIC
Sydney, Australia
Posted on Wednesday, May 24, 2023
Since 2011, THE ICONIC has redefined the future of retail in Australia and New Zealand. As the #1 fashion e-commerce destination in the region, our e-commerce platforms (Retail, Marketplace and Services) provide an inspiring and seamless end-to-end customer experience. We DREAM BIG through collaboration and innovation, and are supported to bring incredible ideas to life. We believe in making a positive difference by bringing on the future of shopping to our customers through the power of fashion, sports, home and beauty.
We are a diverse and dynamic community of over 1,000 people working towards a common goal. This diversity is at the heart of everything we do and gives real meaning to our purpose "To bring on the future of shopping". This diversity is at the heart of everything we do and gives real meaning in creating a positive impact in the world, from our ethical sourcing and sustainability strategies to our community engagement and diversity.
Our People & Purpose
Our Planners are an eclectic mix of strategic problem-solvers and creative analytical thinkers who love products. They analyse and forecast financial and product trends, review the performance of our products, and make sure that sufficient stock is available. They also work with brands and suppliers to negotiate price structures, delivery dates, specific merchandise requirements and contracts so that we continue to meet our goals. They are key in rolling out company-wide projects and have a keen eye for process improvement and streamlining – they are dedicated to efficiency and love the numbers.
We are currently looking for a Senior Planner on a max term contract till July 2024.
About the Role
Communicates confidently with senior management, respectfully challenging when required

Uses their influence and knowledge to drive department growth

Effectively manages prioritization of own and direct team's workload during peak planning periods

Strives for continuous improvement in own department, whether it be processes, systems or tools

Is comfortable in all situations, taking challenges in their stride

Drives the department strategy and contributes to the wider segment strategy

Develops a mid to long term strategic view to drive growth and profit for the department

Manages all aspects the new season strategy, ensuring a comprehensive strategy pack backed by a solid financial plan is delivered and implemented

Suggests actions to take based on potential future concerns, either based on economic or social trends

Anticipates Planning Managers needs and prepares documentation, analysis or responses ahead of time

Works closely with the Planning Manager and Buyers to maximize profit for the season

Monitors all facets of the department, implements plans for any underperforming categories and brands and identifies ways to potentialize opportunities

Proposes marketing campaigns to the planning manager ensuring promotional activity delivers the best possible outcome, retaining margin
Key Skills
Collaborates cross departmentally, establishing strong relationships with other Category Management departments. Uses these relationships to strengthen department's position

Works cross-functionally, establishing strong relationships with key departments. Uses these relationships to strengthen department's position

Challenges, develops and inspires their direct reports. Keeps calm in the face of challenges and retains a positive demeanour

Demonstrates strong communication and management skills, ensures deadlines are met and their direct reports have a clear understanding of what is required of them at all times

Embraces and drives positive change across the department

Deputises for Planning Manager in their absence

Ensures training and development needs for their direct reports are met

Embodies THE ICONIC values and refers to the values when setting goals and KPIs for their direct reports.
Life at THE ICONIC
From our ways of working to our growth mindset and sustainable approach, we each add unique value and have an incredible amount of fun doing it! People are our greatest asset and our ICONITE experience is designed to empower you to do your best work. Here's what to expect when you join THE ICONIC:
Flexible working. We offer a hybrid and flexible working model so you can do your best work in a way that works for you
The learning collective. Get your knowledge fix with our learning days, hackathons, EdCast and access to LinkedIn Learning and Udemy
Parents at THE ICONIC. Access to our parental leave program and an extra day off for your kids' first day of school every year
Birthday leave. Enjoy a paid day off for your birthday and an ICONIC voucher to treat yourself
Curate your style. No matter what your style is, we have got you covered with our Amazing staff discount and our famous sample sales
Wellbeing. Access to our discounted gym memberships and wellbeing programs
People first. Access to our Employee Assistance Program for you and your family
Volunteer days. Work as a Charity Partner with Thread Together for society and environmental change.
Furry friend. We are a dog friendly office for anyone who wants to bring their fur baby to work.
Refer a friend. Enjoy a $4,000 referral reward for successfully referring someone to THE ICONIC!