Physical Security Specialist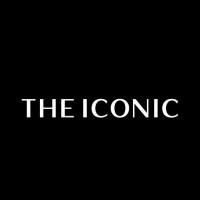 THE ICONIC
Yennora NSW 2161, Australia
Posted on Tuesday, September 5, 2023
Physical Security Specialist
Since 2011, THE ICONIC has redefined the future of retail in Australia and New Zealand. As the #1 fashion e-commerce destination in the region, our e-commerce platforms (Retail, Marketplace and Services) provide an inspiring and seamless end-to-end customer experience through our own technology innovations. We stand for benchmark-setting customer service, delivery options, returns policies, and curation of brands.
Working at THE ICONIC means joining a diverse and dynamic community of over 1,000 people working towards our purpose "To bring on the future of shopping". This diversity is at the heart of everything we do and gives real meaning in creating a positive impact in the world, from our ethical sourcing and sustainability strategies to our community engagement and diversity.
Reporting to the Head of Facilities and Maintenance Management, the Physical Security Specialist is focused on Governance & Policy, ensuring the deterrent of crimes, and protecting THE ICONIC's people, facilities, assets, and property from potential threats across all ICONIC sites.
What you will do
Along with the Head of Facilities and Maintenance Management, you will be creating and implementing the strategic security governance framework for all ICONIC Hubs for the protection of people, facilities, assets, and intellectual property from potential threats and theft.
Ensuring that ICONIC team members who are dedicated to the security function are delivering on all security requirements and principles.
Responsible for working with the Facilities and Workplace Manager in managing the relationship with key external stakeholders, including but not limited to vendors that service, Security Guarding, Security Systems and Monitoring Systems. This includes managing the performance of our vendors and facilitating appropriate training and risk assessments as required.
Responsible for regular vendor compliance audits and reporting findings to the Facilities leadership team.
Accountable for developing a Security Operations Manual and maintaining Site Security Plans for all Iconic sites to ensure proper access control and procedures are maintained.
Accountable for ensuring the safety and security of our people, assets, and property by managing external Security Vendors, electronic surveillance, ensuring premises are secured, and inspections of buildings, equipment, and access point reports from our vendors are reviewed and actioned daily.
Work closely with Loss Prevention, Inventory and Security Teams to facilitate investigations of suspicious behaviour and theft.
Develop, implement and or contribute to policies and procedures relating to the security of our sites,
Develop ways to detect security violations and implement programs to prevent repeat occurrences.
What we are looking for
Experience in a similar role
Have all relevant training, qualifications, and experience to enable a significant step change, transitioning the business into a security leader in the logistics and supply chain industry.
Deep understanding of various Physical Security Frameworks and develop policies and procedures for a multi-site operation
Strong understanding of Tier 1 EACS, CCTV and RVR Intruder Systems, Gallagher, Integriti, Milestone, with the ability to ensure the setup and configuration is best in class.
Proven track record in risk analysis capabilities
Experience setting up the investigation and reporting templates that generate new leads and paths on seemingly futile investigations.
Strong communication and presentation skills whilst demonstrating the ability to communicate across all levels of the organisation and solid interpersonal skills to communicate with tact, persuasion, and confidence.
Proficient in all G suite applications (GMail, GDoc, etc.) and Microsoft Applications, as well as Document Control processes.
Life at THE ICONIC
From our ways of working to our growth mindset and sustainable approach, we each add unique value and have an incredible amount of fun doing it! People are our greatest asset and our ICONITE experience is designed to empower you to do your best work.
Here's what to expect when you join THE ICONIC:
The learning collective. Get your knowledge fix with our learning days, hackathons and access to LinkedIn Learning
Parents at THE ICONIC. Access to our parental leave program and an extra day off for your kids' first day of school every year
Birthday leave. Enjoy a paid day off for your birthday and an ICONIC voucher to treat yourself
Curate your style. No matter what your style is, we have got you covered with our Amazing staff discount and our famous sample sales
Wellbeing. Access to our discounted gym memberships and wellbeing programs
People first. Access to our Employee Assistance Program for you and your family
Volunteer days. Work as a Charity Partner with Thread Together for society and environmental change.
Furry friend. We are a dog friendly office for anyone who wants to bring their fur baby to work.
Refer a friend. Enjoy a $4,000 referral reward for successfully referring someone to THE ICONIC!
We are committed to providing reasonable arrangements to all individuals participating in our application and interview process, and while performing job functions. If you require any accommodations or adjustments prior to the submission of your application or throughout your interview process, please contact our Talent Acquisition team directly: talent.acquisition@theiconic.com.au