Senior Payroll Officer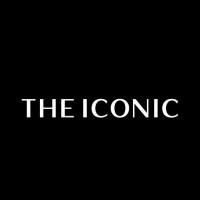 THE ICONIC
Accounting & Finance
Sydney, Australia
Posted on Tuesday, September 5, 2023
Senior Payroll Officer
Since 2011, THE ICONIC has redefined the future of retail in Australia and New Zealand. As the #1 fashion e-commerce destination in the region, our e-commerce platforms (Retail, Marketplace and Services) provide an inspiring and seamless end-to-end customer experience through our own technology innovations. We stand for benchmark-setting customer service, delivery options, returns policies, and curation of brands.
Working at THE ICONIC means joining a diverse and dynamic community of over 1,000 people working towards our purpose "To bring on the future of shopping". This diversity is at the heart of everything we do and gives real meaning in creating a positive impact in the world, from our ethical sourcing and sustainability strategies to our community engagement and diversity.
Finance at THE ICONIC
THE ICONIC Finance Team consists of Financial Control, Financial Planning & Analysis, Legal and Risk and Control. As trusted business partners, we support all teams across THE ICONIC to execute the business strategy, drive growth and shareholder value and minimise risk, enabling THE ICONIC to continue to deliver a seamless and inspiring experience to our customers.
What you will do
Reporting to the Payroll Manager, the Senior Payroll Officer is responsible for supervising and participating in the processing of all manual and automated payments to staff while ensuring compliance with all related legislation. This role will work closely with the wider Finance and People and Culture teams to ensure the Payroll cycle runs smoothly at all times.
Supervise the payroll function at THE ICONIC and responsible for assisting with the design and implementation of enhancements to the organisation's payroll system and procedures.
Maintain payroll records by reviewing and approving changes to employee master data and ensuring data accuracy and integrity.
Ensure employees are paid accurately and on time and all statutory and non-statutory remittances/payments are made accurately and on time.
Manage the preparation and review of the journal postings for earnings, taxes, deductions, annual and long service leave, superannuation, bonuses and relevant accruals.
Assist the Payroll Manager in the preparation of the EOM and EOY reports including commentary and analysis, balance sheet and P&L reconciliations.
Responsible for compiling crucial payroll information for the Auditors.
Prepare and review payroll liabilities such as payroll taxes, superannuation, and workers compensation payments.
Assist the Payroll Manager to maintain payroll guidelines by writing and updating policies and procedures.
Comply with Australian legislative requirements, enforcing adherence to requirements and advising management on needed actions.
Have strong relationships with stakeholders and provide payroll advice and support as and when required.
What it takes
Solid experience as a senior payroll officer/supervisor in a fast-paced organisation.
I have sound knowledge of the organisation's payroll system. ADP Global View experience is essential.
Have a sound understanding of Industrial Award/Enterprise Agreements, legislative requirements such as PAYG, FBT, Payroll Tax, Workers Compensation and salary grades.
Well-developed interpersonal skills.
Attention to detail and ensure accuracy while calculating payroll.
Have advanced Microsoft Excel skills.
An excellent communicator with strong, clear, concise writing and presentation skills.
Life at THE ICONIC
From our ways of working to our growth mindset and sustainable approach, we each add unique value and have an incredible amount of fun doing it! People are our greatest asset and our ICONITE experience is designed to empower you to do your best work. Here's what to expect when you join THE ICONIC:
Flexible working. We offer a hybrid and flexible working model so you can do your best work in a way that works for you
The learning collective. Get your knowledge fix with our learning days, hackathons, EdCast and access to LinkedIn Learning and Udemy
Parents at THE ICONIC. Access to our parental leave program and an extra day off for your kids' first day of school every year
Birthday leave. Enjoy a paid day off for your birthday and an ICONIC voucher to treat yourself
Curate your style. No matter what your style is, we have got you covered with our Amazing staff discount and our famous sample sales
Wellbeing. Access to our discounted gym memberships and wellbeing programs
People first. Access to our Employee Assistance Program for you and your family
Volunteer days. Work as a Charity Partner with Thread Together for society and environmental change.
Furry friend. We are a dog friendly office for anyone who wants to bring their fur friend to work.
Refer a friend. Enjoy a $4,000 referral reward for successfully referring someone to THE ICONIC!
Additional Information
We are committed to providing reasonable arrangements to all individuals participating in our application and interview process, and while performing job functions. If you require any accommodations or adjustments prior to the submission of your application or throughout your interview process, please contact our Talent Acquisition team directly: talent.acquisition@theiconic.com.au