Assistant Category Buyer - Sports & Lifestyle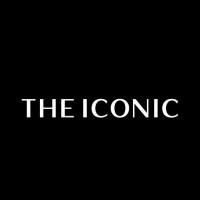 THE ICONIC
Accounting & Finance
Sydney, NSW, Australia
Posted on Saturday, November 18, 2023
THE ICONIC Commercial team is data, product and trend orientated. Our Commercial team is customer obsessed and delivers the future of fashion through curating a customer centric platform of choice. The Category Buying team work together with the Planning team to drive sales, maximise profit, manage intake and ensure that of the moment and forward-thinking ranges engage THE ICONIC customer. Working closely with the Finance team to deliver THE ICONIC and GFG objectives and Operations teams to ensure inventory forecasts are accurate.
As the Assistant Category Buyer you will report to the Category Buyer. You will support the department strategy, vision and budget planning. You will be responsible for assisting the purchasing and procurement of goods required by the company. You will support the Category Buyer to achieve the sales growth within your category in alignment with THE ICONIC's commercial strategy.
We are currently looking for an Assistant Category Buyer for the sports & Lifestyle team.
About the role:
You understand and drive company wide strategies and OKR's.
You will assist in the procurement of your category.
Working with your Category Buyer and Senior Category Buyer you will monitor the inventory levels to maintain adequate stock levels.
You evaluate vendor performance and assist in the selection and deactivation and/or exit process.
You are able to negotiate favourable terms and conditions for contracts for both commission based (Platform) and OTB based (Wholesale) vendors.
Identifying vendor supply chain challenges through regular quality assurance reviews.
Collaborating across departments to ensure timely deliveries.
You will resolve any issues or discrepancies with orders, invoices or deliveries.
You will ensure compliance with company policies and procedures and industry regulations.
Managing the vendor admin to ensure accuracy.
Using clear customer focus you identify opportunities for improvements for the customer onsite experience.
You are able to analyse data, interpret trends and propose informed decisions based on data.
You have analytical skills enabling you to identify cost savings opportunities.
Building and maintaining strong relationships with suppliers, you are able to work collaboratively with vendors to achieve mutual goals and foster partnerships.
You develop relationships with internal key stakeholders such as Marketing, Vendor Management, Operations and Finance.
A clear and effective communicator in a concise manner.
Adaptability to changes in the market and industry, being open to learning new skills and approaches.
You will undertake any other duties as reasonably required by management.
What it takes
Minimum of 2 years of experience as an Assistant Buyer working in high volume business
Excellent communication and negotiation skills.
Strong analytical and problem solving abilities.
Ability to time management work in a fast-paced environment and prioritise tasks effectively.
Proficient in Jira, Excel, BI, BC and knowledge of API integrations and platform software preferred.
Knowledge of industry regulations and compliance requirements.
Staying up to date on what is happening in the organisation, completing training on time (where required) to learn and improve competencies
Life at THE ICONIC
From our ways of working to our growth mindset and sustainable approach, we each add unique value and have an incredible amount of fun doing it! People are our greatest asset and our ICONITE experience is designed to empower you to do your best work.
Here's what to expect when you join THE ICONIC:
Flexible working. We offer a hybrid and flexible working model so you can do your best work in a way that works for you
The learning collective. Get your knowledge fix with our learning days, hackathons and access to LinkedIn Learning
Parents at THE ICONIC. Access to our parental leave program and an extra day off for your kids' first day of school every year
Birthday leave. Enjoy a paid day off for your birthday and an ICONIC voucher to treat yourself
Curate your style. No matter what your style is, we have got you covered with our Amazing staff discount and our famous sample sales
Wellbeing. Access to our discounted gym memberships and wellbeing programs
People first. Access to our Employee Assistance Program for you and your family
Volunteer days. Work as a Charity Partner with Thread Together for society and environmental change.
Furry friend. We are a dog friendly office for anyone who wants to bring their fur baby to work.
Refer a friend. Enjoy a $4,000 referral reward for successfully placing a referral
We are committed to providing reasonable arrangements to all individuals participating in our application and interview process, and while performing job functions. If you require any accommodations or adjustments prior to the submission of your application or throughout your interview process, please contact our Talent Acquisition team directly: talent.acquisition@theiconic.com.au