Data Governance Lead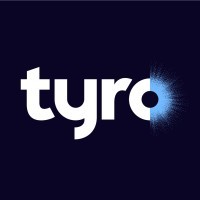 Tyro Payments
Sydney, Australia
Posted on Monday, May 15, 2023
Why work for us
We're not just like every other bank. Tyro has always been a tech company at heart, but fostering a diverse and inclusive environment, and a passion for continuous learning has always been one of the most important parts of our company's culture.
Tyros are a highly collaborative mix of people. You will work closely with our awesome teams and individuals in engineering, product management, customer support, sales and other functions within the business. Our strong team of 600+ Tyros, just like our customers, are the lifeblood of our business. We go to great lengths to ensure a positive and enjoyable employee experience for all. Everyone is committed to delivering great outcomes for our customers, and you will have the chance to change the face of payments and commerce for Australian businesses.
🎥 Take a look here what it's like to work at
Tyro
As part of Tyro's data management strategy, the Data Governance Lead will work closely with key stakeholders to develop a central data management office defining and implementing data governance and engineering policies in-line with Tyro's information security, risk, legal and regulatory obligations.
What you'll do
Driving data governance strategy, standards and remediation programs to up-lift data quality culture throughout Tyro
Provide strategic advice on data risk to Chief Executive Officer (CEO), Chief Information Security Officer (CISO), Chief Technology Officer (CTO), and Chief Risk Officer (CRO) that impact business decisions
Define data governance, engineering and management policies, frameworks, and standards
Develop and manage data-lineage standards, addressing data point of capture, data consumption, and unique data transformation to maintain data audit controls
Develop and manage data warehouse, raw data lake, and operational data store framework
Define data architecture blueprint to efficiently and compliantly manage data lakes and data analytics platforms
Link data-governance frameworks to Information Security, Technology, Data Product, and other core business functions
Link data risk to specific risk-appetite statement and data-control framework.
Ensure adherence to data governance, engineering and management standards, frameworks, and policies
Uphold and contribute to Tyro's strong risk culture by complying with our policies, completing mandatory training and identifying and managing risks within your day-to-day work
What you'll bring
Minimum of 10 years of experience in a major services organization, with large-scale data or project management and oversight experience.
3-5 years in a senior management role, with Board level change or transformation leadership experience
Previous experience with business and technical data stakeholders and dedication to drive data governance
Excellent communication and stakeholder management skills (both technical and business)
Attention to detail and the ability to prioritise conflicting deadlines
Previous experience working in banking/finance sector
Perks & Benefits
We offer some amazing employee benefits such as a flexible working environment with a mix of in-office and remote working, learning & development opportunities for professional and personal development, 16 weeks paid primary carers leave, 12 weeks paid secondary carers leave, annual team based volunteer day, novated leasing, social events which includes multiple craft beer kegs (selection of beers carefully selected by our beer connoisseurs), wide selection of wine, variety of snacks and a ping pong table, selection of board and video games and many more!
Our Story
Launching in 2003, Tyro has grown to become Australia's largest EFTPOS provider of all ADIs outside the big four banks. With over 600 staff, $34 billion in transactions in FY22, we're much more than an EFTPOS provider – Tyro is an Australian bank and operates under the supervision of the Australian Prudential Regulation Authority (APRA). With
10 industry firsts
to market, Tyro is a leader in credit, debit and EFTPOS card acquiring, Medicare and private health fund claiming and rebating services to Australian businesses.
Values
Wow the Customer - We love our customers and we want them to love us too.
Be Good - We're open and transparent, and we do the right thing - even when nobody's watching or it's really hard.
Commit to Greatness - We think big, move fast and dare to be different. We're always asking "what's next?"
Stay Hungry - We ooze passion and determination and we play as a team to win.
Win Together - We are a united team. With growth mindsets and without ego, we embrace diversity to collaborate, innovate and accelerate.
Privacy and Submitting your Application
Tyro does not accept unsolicited agency CV's. Please do not forward resumes to the team if you are not one of our listed preferred recruitment partners. Tyro is not responsible for any fees related to unsolicited resumes.
We are a Circle Back Initiative Employer and commit to responding to every applicant.