Portfolio Performance Lead (Growth Operations)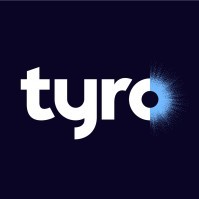 Tyro Payments
Sales & Business Development, Operations
Sydney, Australia
Posted on Monday, September 4, 2023
Why work for us
We're not just like every other bank. Tyro has always been a tech company at heart, but fostering a diverse and inclusive environment, and a passion for continuous learning has always been one of the most important parts of our company's culture.
Tyros are a highly collaborative mix of people. You will work closely with our awesome teams and individuals in engineering, product management, customer support, sales and other functions within the business. Our strong team of 600+ Tyros, just like our customers, are the lifeblood of our business. We go to great lengths to ensure a positive and enjoyable employee experience for all. Everyone is committed to delivering great outcomes for our customers, and you will have the chance to change the face of payments and commerce for Australian businesses.
🎥 Take a look here what it's like to work at
Tyro
About the role
As the Portfolio Performance Lead, you will play a pivotal role in the governance of reporting and performance for the Growth team; aligning our strategies with measurable outcomes, actionable insights and ensuring effective decision- making is made.
What you'll do
KPI Governance
Collaborate closely with the Growth and Tyro leadership teams to define, track, and govern key performance indicators (KPIs). Establish clear benchmarks, targets, and performance thresholds, ensuring alignment with overall business objectives and strategic initiatives.
Monitor KPI performance, identify trends, and provide actionable insights to the Growth team and senior leadership.
Reporting
Design, develop, and maintain robust reporting mechanisms and dashboards that provide real-time visibility into portfolio performance, allowing stakeholders to make informed decisions via self-service.
Develop reports and presentations that effectively communicate performance trends, insights, achievements, challenges, and recommended actions to various stakeholders, ranging from executives, senior leadership and internal teams.
Portfolio Performance and Optimisation
Possess a strong understanding of market dynamics, industry trends, and competitive landscapes to provide strategic recommendations for optimizing growth strategies.
Collaborate with cross-functional teams across the business to develop actionable business strategies that drive commercial outcomes that are aligned with business objectives, and resource availability.
Work closely with the Growth team and senior leadership to assess risks, costs, benefits, and timelines associated with different initiatives, ensuring optimal allocation of investment.
Conduct in-depth analyses of portfolio performance, identifying areas of opportunity, potential bottlenecks, and strategies for improvement.
Collaborate with stakeholders to develop and implement performance optimization plans, continuously monitoring and adjusting strategies to ensure effective execution.
Cross functional collaboration and leadership
Foster strong relationships with stakeholders across the organization, ensuring effective communication and alignment of priorities.
Collaborate with data analytics, finance, and technology teams to ensure accurate and timely data collection, processing, and reporting.
Drive the bi-annual target and budget planning process, acting as the essential conduit between finance, product and growth teams.
Be an active participant in the Extended Growth Leadership team.
At all times, role model Tyro Values and behaviours
Uphold and contribute to Tyro's strong risk culture by complying with our policies, completing mandatory training and identifying and managing risks within your day-to-day work
What you'll bring
Bachelor's degree in Business, Finance, Economics, or related field
Proven experience in portfolio management, performance analysis, and strategic decision-making.
Strong analytical skills with the ability to interpret complex data and derive actionable insights.
Excellent communication and presentation skills, with the ability to effectively convey complex concepts and engage diverse audiences – including C-suite roles.
Proficiency in data visualization tools and reporting platforms.
Demonstrated commercial acumen and the ability to understand business dynamics and drivers.
Strong project management skills with the ability to prioritize and manage multiple initiatives simultaneously.
Experience working in cross-functional teams and collaborating with stakeholders at various levels.
Knowledge of the industry landscape, market trends, and growth
Proactive, innovative and adaptable mindset, with the ability to navigate ambiguity and bring structure to the chaos
Perks & Benefits
We offer some amazing employee benefits such as a flexible working environment with a mix of in-office and remote working, learning & development opportunities for professional and personal development, 16 weeks paid primary carers leave, 12 weeks paid secondary carers leave, annual team based volunteer day, novated leasing, social events which includes multiple craft beer kegs (selection of beers carefully selected by our beer connoisseurs), wide selection of wine, variety of snacks and a ping pong table, selection of board and video games and many more!
Our Story
Launching in 2003, Tyro has grown to become Australia's largest EFTPOS provider of all ADIs outside the big four banks. With over 600 staff, $34 billion in transactions in FY22, we're much more than an EFTPOS provider – Tyro is an Australian bank and operates under the supervision of the Australian Prudential Regulation Authority (APRA). With
10 industry firsts
to market, Tyro is a leader in credit, debit and EFTPOS card acquiring, Medicare and private health fund claiming and rebating services to Australian businesses.
Values
Wow the Customer - We love our customers and we want them to love us too.
Be Good - We're open and transparent, and we do the right thing - even when nobody's watching or it's really hard.
Commit to Greatness - We think big, move fast and dare to be different. We're always asking "what's next?"
Stay Hungry - We ooze passion and determination and we play as a team to win.
Win Together - We are a united team. With growth mindsets and without ego, we embrace diversity to collaborate, innovate and accelerate.
Privacy and Submitting your Application
Tyro does not accept unsolicited agency CV's. Please do not forward resumes to the team if you are not one of our listed preferred recruitment partners. Tyro is not responsible for any fees related to unsolicited resumes.
We are a Circle Back Initiative Employer and commit to responding to every applicant.