Graduate System Administrator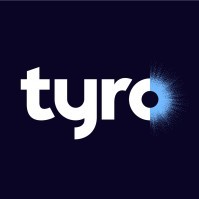 Tyro Payments
IT
Sydney, NSW, Australia
Posted on Thursday, November 9, 2023
About the role
The primary purpose of the Corporate IT function at Tyro is: To provide outstanding service to Tyro employees and support the successful operations of the Corporate IT department.
As a Graduate System Administrator you will be designing solutions for Microsoft 365, Microsoft 365 administration, PowerShell for management and configuration of Microsoft 365. Whilst based in Sydney, you will report to the Head of Corp IT.
What you'll do
Provide technical evaluation and assistance with administration of Microsoft 365 environments and forming recommendations in line with best practice.
Participate and contribute to the development of the Collaboration platform roadmap and strategy, including the definition of standards and security controls.
Evaluate new service offerings and/or enhancements to existing processes related to Microsoft Office 365
Aid and provide guidance on monitoring availability and performance of the Office 365 platform and services
Maintain technical currency to provide strategic and operational advice on the Microsoft Office 365 platform, security, applications, licensing, upgrades, backups, and disaster recovery needs
Provide technical support and training for Office 365 applications and services including escalation and resolution to external service providers in line with service management and delivery standards
Maintain a detailed understanding of Microsoft Office 365 product line and its associated key competitive products including life cycles, pricing programs, and technology advantages
Uphold and contribute to Tyro's strong risk culture by complying with our policies, completing mandatory training and identifying and managing risks within your day-to-day work
What you'll bring
Strong written and verbal communication skills with the confidence to communicate at all levels within the business and external parties such as vendors and customer groups.
Experience in an Office 365 System Administration role in a mid-size setting
Knowledge of SharePoint Online, Office 365, Teams, and Modern Intranets/Workplace Hubs
Expose to EntraID / Active Directory desirable
Basic networking understanding
Understanding of infrastructure as code is desirable: Bicep, Teraform, ARM
Understanding of windows, MAC, and Linux
Be experienced providing detailed, high-quality documentation
Demonstrated strong interpersonal skills, including active listening, negotiation and influencing, leading and facilitation of meetings and workshops and stakeholder relationship management
Why work for us
We want to work in the company of supportive and inclusive people. To that end, we value and respect employees of all backgrounds, cultures, gender identities, sexual orientation, physical ability, age, and all other characteristics that create a varied and representative team of humans. All applicants will be considered fairly, so if you feel in your bones that you're right for this role, please apply!
Culture and Perks
We offer competitive graduate salary and some amazing employee benefits such as learning & development opportunities for professional and personal development, 16 weeks paid primary carers leave, 12 weeks paid secondary carers leave, annual team based volunteer day, long service leave program, novated leasing, and a Short Term Incentive Program to name a few.
You will work autonomously, and will be trusted to make your own decisions and prioritise effectively. You will report to a manager, and support will always be there if you need it, but we don't micro-manage.
This role is full time and we offer a flexible hybrid working arrangement. You'll be provided with a laptop and all the tools and support you need to succeed.
We're not just like every other bank. Tyro has always been a tech company at heart, fostering a diverse and inclusive environment, and a passion for continuous learning has always been one of the most important parts of our company's culture.
Who we are
Launching in 2003, Tyro has grown to become Australia's largest EFTPOS provider of all ADIs outside the big four banks. With over 500 staff, $20.1 billion in transactions in FY20, we're much more than an EFTPOS provider – Tyro is an Australian bank and operates under the supervision of the Australian Prudential Regulation Authority (APRA). With 10 industry firsts to market, Tyro is a leader in credit, debit and EFTPOS card acquiring, Medicare and private health fund claiming and rebating services to Australian businesses. Find out how you can be a part of the Tyro journey today.
Application procedures
We love a reference portfolio - even if that's just a hobby project. If you have contributed to open source projects, charitable organisations or progressed personal projects, please send us a link to your project github/gitlab/bitbucket page, website or app.
Privacy and Submitting your Application