Marketing Manager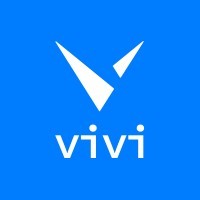 Vivi
Marketing & Communications
South Yarra VIC 3141, Australia
Posted on Friday, September 8, 2023
Location: South Yarra, VIC, Australia
Reporting To: VP, Marketing
About Vivi
Vivi is the only wireless screen mirroring and digital signage tool designed for education. We enable K-12 organizations to realize more value from their existing investments in display technology and student devices, by providing more consistent and reliable experiences for students, teachers and staff to connect, communicate and collaborate.
Vivi exists because we all had that one teacher who changed our lives, who went above and beyond to serve as a role model and sage. They guided discussion, connected with their students on a personal level, were just as engaging and entertaining as they were educational, and they created a dynamic learning environment by constantly involving students.
Personalized learning environments have been proven to deliver better educational outcomes for individuals through increased participation and engagement. To successfully create such an environment requires a fluid, visual dialogue between teacher and student. This is why Vivi exists.
Vivi is used by over 500,000 teachers and students in more than 90,000 classrooms around the world and is setting out to disrupt the enormous education industry with our high-growth, ambitious, and creative team.
About the role
The Marketing Manager is tasked with proactively planning and executing marketing campaigns across multiple channels that accelerate growth (create new pipeline, improve win-rates, and increase sales velocity) and drive user adoption for prospects and customers. You will partner with a senior sales leader to determine the strategic priorities for your region and create a set of marketing objectives and programs in collaboration with the head of marketing to meet these priorities.
Execute multi-channel marketing programs to drive the growth and expansion of Vivi in the ANZ region while aligning with global teams and strategy.

In partnership with ANZ Sales Leadership, create and implement a regional conference and Vivi event strategy resulting in a positive ROI.
Create, execute, and analyze marketing programs to activate, engage, convert, and retain multiple customer segments.
Identify requirements for and collaborate on content and program development across the user lifecycle funnel: from acquisition through retention.
Report weekly, monthly, and quarterly results to management.
Manage and adhere to budget.
Proactively engage and communicate with the regional sales team on new and ongoing marketing activities.
Other duties assigned to accomplish marketing targets and initiatives
About you
Tertiary qualification in Marketing (or similar)

4+ years of experience in marketing, demand generation and/or event/field marketing, preferably within the education space

Data-driven with experience with marketing/sales/project management technologies, including analytics tools, CRMs, and marketing automation platforms (eg: Hubspot, Google Analytics, Mailchimp, Hootsuite, Jira, etc).
Excellent communication, presentation, writing skills, and strong attention to detail
Global marketing experience is an advantage, but not mandatory
Comfortable in high-growth, innovative and fast-paced environments
Able to form productive working relationships across disciplines, including, but not limited to, Sales, Customer Success, Marketing, and Product.
Able to work independently and collaboratively across time zones and geographies.
EEO Statement: Vivi is an equal opportunity employer. This means we are committed to recruiting, training, compensating and promoting our employees regardless of Race, Color, Ancestry, National Origin, Religion, Creed, Age, Disability, Sex, Gender, Sexual Orientation, Gender Identity, Gender expression, Medical condition, Genetic Information, Marital status, or Military or veteran status. As an education technology organization, we are dedicated to reflecting the diversity, multiculturalism, and inclusion found in our consumers, employees, and partners. Inclusion is at the heart of what we do, from the way we craft our job descriptions, to the values we champion daily.
#li-hybrid