Senior FP&A Analyst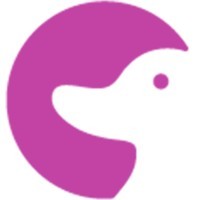 Waddle, From Xero
IT
Remote · New Zealand
Posted on Tuesday, May 16, 2023
Xero is a beautiful, easy-to-use platform that helps small businesses and their accounting and bookkeeping advisors grow and thrive.
At Xero, our purpose is to make life better for people in small business, their advisors, and communities around the world. This purpose sits at the centre of everything we do. We support our people to do the best work of their lives so that they can help small businesses succeed through better tools, information and connections. Because when they succeed they make a difference, and when millions of small businesses are making a difference, the world is a more beautiful place.
How you'll make an impact
This role has a unique opportunity within the FP&A team to support Xero through consolidated group wide reporting, analysis and insights, as well as play a role in improvement initiatives and FP&A projects. You will need to develop an understanding of the Xero business environment and insight into its current and changing requirements and develop and refine financial models within Xero's cloud based planning solution to meet these changing needs. You will build strong relationships throughout the business and communicate insights to many different levels and people throughout the company.
What you'll do
Provide consolidated group wide reporting, analysis & insights, including variance analysis to drive improvements in forecast accuracy and insights
Streamline and continuously drive improvement of internal processes, including monthly and quarterly planning processes
Be a key subject matter expert on the FP&A tools, including providing advice to support change initiatives
Support the annual Budgeting and quarterly Forecasting process
Provide ongoing maintenance & support for Xero's cloud based planning solution, including training of users and model security & integrity
Review, refine and develop financial models within Xero's cloud based planning solution to support changing business needs
Support the business to develop best-in-class analytics, including Dashboarding
Complete month-end procedures in the FP&A tools to enable Finance Business Partners and the
Financial Accounting Team to complete monthly reporting
Support the Manager Business Insights & Improvement with the delivery of optimisation initiatives and project work
Contribute to and provide support for FP&A projects/initiatives (including M&A integration)
What you'll bring with you
Demonstrated excellence in reporting and insights
Experience in reviewing and building financial models
Advanced analytical and problem solving skills, innovative thinker
Understanding of SaaS Metrics and the levers to drive value
Commercial acumen
Collaboration and communication
Team player, flexible, comfortable in a fast paced environment
Able to prioritise work, meet deadlines with attention to detail and accuracy
High energy level, self-starter, proactive and results oriented
Experience with Workday Adaptive Planning or Anaplan is preferred, but not essential
CA qualified or equivalent (preferable but not essential)
Minimum 4 years of relevant experience
This role can be based at anyone of our #beautiful NZ offices or be 100% remote:
-Auckland
-Wellington
-Hawkes Bay
Xero is an NZ Immigration Accredited Employer and Rainbow Tick certified too.